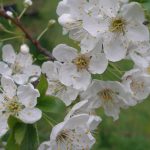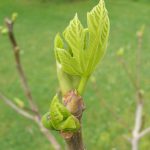 Virgil Evetts
My garden is awash with the heartening signs of spring right now. One peach tree is already covered in tiny, fuzzy peach-letts, another is bursting into blousy pink bloom.  My plum tree is a froth of honey-scented papery bliss, and my beloved fig is sending out the emerald-green hands of its early spring growth. Yes, winter has definitely fled my backyard and the promise of so many delectable summer delights is  everywhere. Things are looking up again.
On a related note, the first 2009 sauvignon blanc is starting to arrive on the shelves.  Very young sauvignon (6 months or less) is the true essence of spring in a bottle, with its sharp, gooseberry zing and green, herbaceous fragrance. Buy it young and drink it fast
So has spring sprung in your backyard?
What do you have blossoming now and what are you planning for the summer food garden?