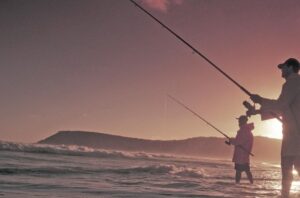 There's nothing like Australia!
This month's travel section is full of sights and tastes from destinations all around Australia, after all 'there's nothing like Australia'.
There's also some great prizes up for grabs. Kiwis love holidaying in Australia more than any other place on the planet, so share your favourite Australian experiences and be in to win a $10,000 Australia holiday! Simply visit www.nothinglikeaustralia.com/nz
There are also two fabulous Farro Fresh hampers crammed with Australian goodies to be won.
Tasting a Nation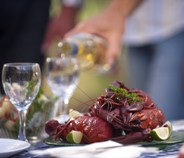 Great food experiences are the measure of a great holiday for many people and the beginning of a new direction in life for those attuned to food's transformative powers.
Just ask some of Australia's food and wine specialists, who have settled and thrived in food-focused destinations around Australia.
Chef Sue Pearson had stints at prestigious restaurants in London and Sydney before relocating to the relative wilderness of South Australia's Kangaroo Island. She gave up the thrum of city life for an equally busy life immersed in the edible bounty of Australia's third biggest island.
There's not much that can't be sourced locally in pursuit of meals for Sue's catering company, Two Birds and A Squid. Part of the joy for self-drive visitors is this gradual reveal of Kangaroo Island's culinary scope. There's wineries, sheep's cheese, olive oil, honey, lamb, chicken, beef, crayfish, marron (freshwater crayfish), abalone, oysters and fish caught fresh from the Southern Ocean.
Visitors preoccupied with sea lions, beaches, or searching the gum trees for koalas need not fret if they don't get time to visit all these gourmet outlets in person. Sue brings them all together with a chef's flair and even delivers her fine-quality meals to your accomodation.
"We're so lucky with the produce we have here," she says. "I'd say at least 70 per cent of what I use for catering is sourced from the island. I use the sheep's milk cheese in dressings and salads. There's an organic chicken producer here, and the South Rock lamb is beautiful. I never go elsewhere for seafood or marron. There's no need to – it's just so good."
In 2003, Sue opened the gourmet fish and chip shop, Fish, at Penneshaw. It's the go-to destination for people wanting an inexpensive seaside take-out or something with a touch of salt and pepper prawn or scallop about it. Sue also hosts free cooking demonstrations at the shop, offers dinners and lunches at the local Sunset Winery, and operates occasional gourmet food safari tours of the island.
The variety keeps Sue inspired. She works hard for eight months of the year (October to April), spending the remainder abroad. But she always comes back to Kangaroo Island. Home is a quirky timber house on a hill overlooking a bay, with access to a private beach. On summer evenings she sits on her deck and watches the kangaroos mowing the grass. Even the wildlife eats well around here.
While Kangaroo Island is a developing food and wine region, other Australian regions have matured nicely with the passing of time. Winemaker Bob Cartwright has watched it happen in Western Australia's Margaret River. He moved there from South Australia in 1978 when wine was a fledgling industry. It soon became one of Australia's premium wine growing regions. Now it's booming.
"In 1978 most people had young vines. Now they're very mature and people are getting the best out of them," says Bob. "Along the way people have learned a lot. Overall, the top wines are now even better."
Bob did 28 vintages as the winemaker for Leeuwin Estate, earning the moniker 'Mister Chardonnay' for his classy rendering of one of the region's strongest varietals.
"My philosophy has always been to let the fruit speak for itself," says the champion of fruit-driven wines balanced with oak. When you're blessed with a climate that's made for growing grapes, relying on natural flavour is a no-brainer.
"Whether you're growing grapes, wheat or pineapples, there's always an ideal temperature. That's what we're seeing in Margaret River. We're getting fruit that's got beautiful depth of flavour. People are taking advantage of that and making some very flash wines."
Short of retiring to enjoy the spoils, Bob has found a new incarnation as a consultant wine maker to a number of wineries in the region. He's sharing the love around – and pausing longer to enjoy the region's burgeoning food scene. He's a particular fan of local marron, dhufish and "stunningly tender beef". As a flavours man, he's grateful for the slew of excellent winery restaurants, where wine and food unite for optimum pleasure.
In the region around Swansea in eastern Tasmania, the breadth of produce and quality of dining is so great that one café specialises solely in dessert. When you've had your fill of oysters, crayfish, fresh fish, mussels and cheese, Kate's Berry Farm is place to head for the final delectation. The Just Deserts café does exemplary berry pies, home made ice cream and conversation-stopping scones, jam and cream.
Before she came to Tasmania from Victoria  over 20 years ago, Kate Bradley hadn't grown anything edible. But she fell hard for Tasmania's beauty and its bounty of cool-climate produce. A long-time businesswoman, she set about growing berries because nobody else was doing it. Value-adding was her key to success. That and some natural blessings.
"Quality, quality, quality – that's what makes Tasmania so special," she says. "The berries are supreme quality. We pick them at the right time so they gush with juice and flavour. Everything we make is hand-made."
That includes the wine made from both berries and grapes, and the humbleberry pies that walk out the door. But Kate doesn't rest on her reputation. She recently turned her hand to chocolates – cast ingots of the best Belgian chocolate and other creations using local walnuts and a generous approach to portion size.
"I try and reinvent this place every year," she says. "You've got to stay fresh."
She reworks all but the views. "We look down this valley of berries over Great Oyster Bay, and straight across to Freycinet National Park. It's a very visual experience." For visitors here, the taste of berry compote and hand-churned ice-cream will always transport them back.
Enter to win one of 2 Farro Fresh hampers packed with gourmet Australian products.