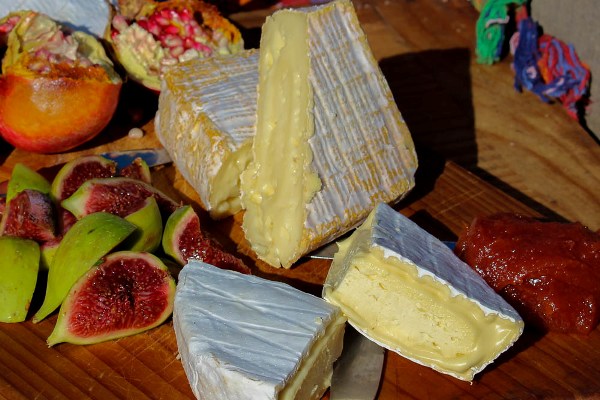 South Australia has everything a food lover could ever possibly wish for; incredible wine, fabulous local produce, a plethora of artisan bakers, cheese makers and numerous dairies (the milk/yoghurt product sort not the corner sort), making South Australia arguably the food bowl of Australia.
With two airlines flying direct from Auckland to Adelaide it is achievable to leave home in the morning (albeit very early) and be sitting in the Central market enjoying your latte with a fabulous almond croissant from Wild Loaf by 11am.
For anyone who cares about what they eat then you simply must visit the Central market. This is where you will start to get a feel for this multicultural city and to understand the integrity with which South Australians hold their food.  It is also well worth embarking on a market tour with the affable Mark Gleeson from his stall Providore.  You can of course wander the market at whim but Mark will introduce you to some of the more interesting stall holders, who will in turn will tell you their story and sometimes there are samples to taste as well.  Whether it is kneading dough, carving meat, brushing off fresh pine mushrooms or simply making your coffee, there is always a story to tell.




As you will soon see, the produce at the market is something to behold, it is sparklingly fresh with detail on both the state of origin plus organic certification where applicable.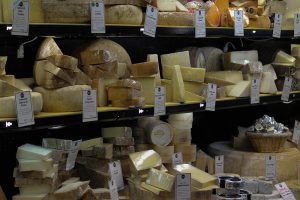 Assuming you are staying at a hotel, there is little chance you will be buying lamb and vegetables, but it is worth purchasing a few slivers of cheese from the Smelly Cheese Company for pre-dinner drinks later.  The selection is enviable and those mountains of cheese would surely hold their own when matched against the best in Europe.  Try a packet of Barossa bark (crackers of sort) to serve with your cheese and of course some local quince paste.
Fringing the market is a Haigh's chocolate shop, an Adelaide institution.  Their chocolate frogs are infamous but they do of course make chocolate for all tastes. A stroll down Rundle street will also be a delight for any self respecting chocolate lover as Adelaide seems to be sprouting chocolate shops at a rate akin to the cafe revolution of some years back. The waft of molten chocolate has a Willy Wonka surrealness.  Rundle St (Mall) is  a great place to shop with department stores such as David Jones blending in with boutiques and well known chain store labels.  It also has its own nightlife with cafes, bars and restaurants in the immediate area.  Another great place to find restaurants is Gouger St (right by the Central market), a wander along this haven will take you around the world in cuisines and is the home to many award winning dining establishments.
Adelaide is quickly becoming known for its food truck culture which at times congregate in the same area, check out Fork on the Road to see where and when these are.
Within Adelaide there are lovely galleries and parks to explore but it is the surrounding hills and valleys rich in wineries and artisan producers where many visitors head, sampling wines from the 200+ cellar doors in South Australia.  Where you go may depend on the wine you like, the Clare is famous for its Rieslings, the Barossa is home to reds that range from Jacob's creek to Penfolds Grange, the Coonawarra and McLaren Vale are also renowned red wine producing areas (beer and white wine drinkers needn't fear, there is plenty for you as well).   Most of these regions are close to Adelaide with the closest being the Adelaide Hills.  Less than 30 minutes of leaving the city centre I am perched on a pew in the Hills with a cool glass of Shaw and Smith Sauvignon Blanc and a substantial wedge of local cheese..  The Barossa too is less than an hour from Adelaide, making a weekend escape entirely feasible.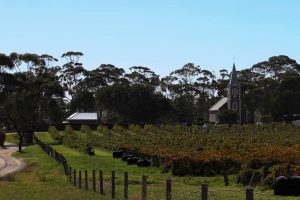 I happen to be in the Barossa during Tasting Australia, a biannual event where lunches, dinners and masterclasses abound.  A walk from the charming Lutheran church at Henschke across paddocks to the Angas' at Hutton Vale is a lovely way to prepare for a lunch of local fare, a rather large kangaroo was enjoying a nibble on the Henschke vines, hopefully not on their Hill of Grace stock!
Hutton vale lamb is well known and our lunch is a treat, notably the rich apricot frangipane tart with thick luscious jersey cream was unbelievably good, as are the fresh figs with meltingly ripe local cheese.
If staying in the Barossa, you must visit the Barossa  Farmer's Market on a Saturday morning, lunch at Maggie Beers Farm Shop and a stop at Angas Park fruits store in Angaston for some treats to take home. The rest I will leave to you!  The number of cellar doors in the Barossa are in excess of 80 so it is well worth doing a spot of research before you go or asking once you get there.
This is of course just the tip of what you can do when out and about in South Australia. A houseboat on the Murray river is hugely popular as is a visit to Kangaroo island or a scenic trip to the Flinders ranges.  Those who love getting up close and personal with nature are sure to find diving with tuna or immersing yourself with the great white sharks (in a cage) off Eyre Peninsula a breathtaking experience.
Check out South Australia travel options here at www.southaustralia.co.nz
What are some of your favourite finds in South Australia?