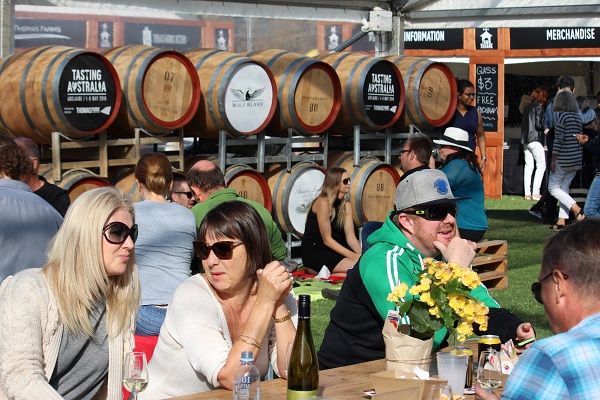 South Australians love their food and wine and it is not only in the hills and valleys surrounding Adelaide where this is apparent but also in the city itself.  This big little city is bursting with some of the best food and wine that you will find anywhere in the world. And, with direct flights from Auckland it is a feasible weekend escape.
The Adelaide Central market, one of the oldest covered markets in the world, is a great starting point for a taste of Adelaide. With a rich cultural heritage of Chinese, Greek, Italian and German immigrants the market is very much a melting pot of cultures and cuisines.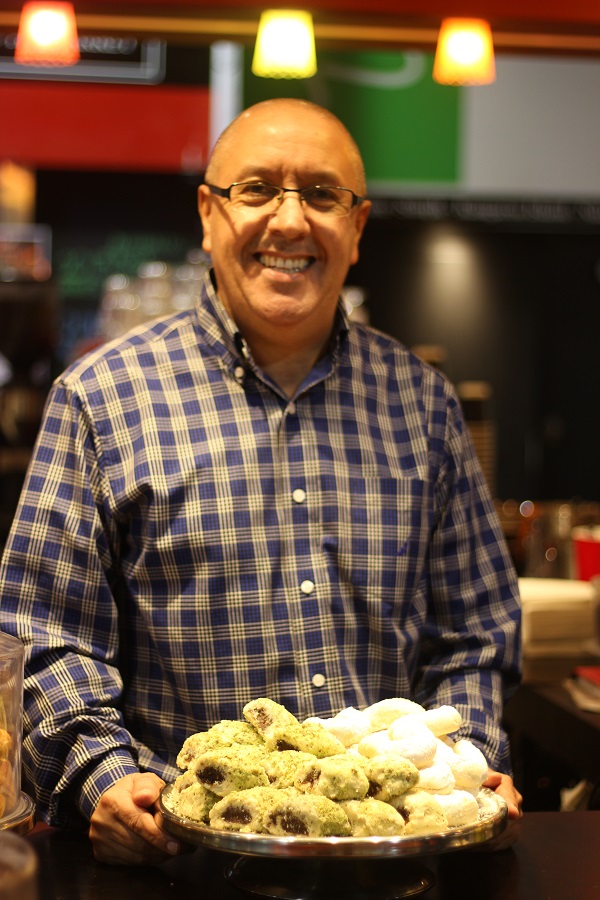 While the stalls of fresh porcini mushrooms, truffles (the funghi sort), mountains of handcrafted cheeses, artisan breads and dewy fresh produce all scream of Europe, forget the jet lag we are a mere jump across the Tasman in the heart of the Adelaide Central Market.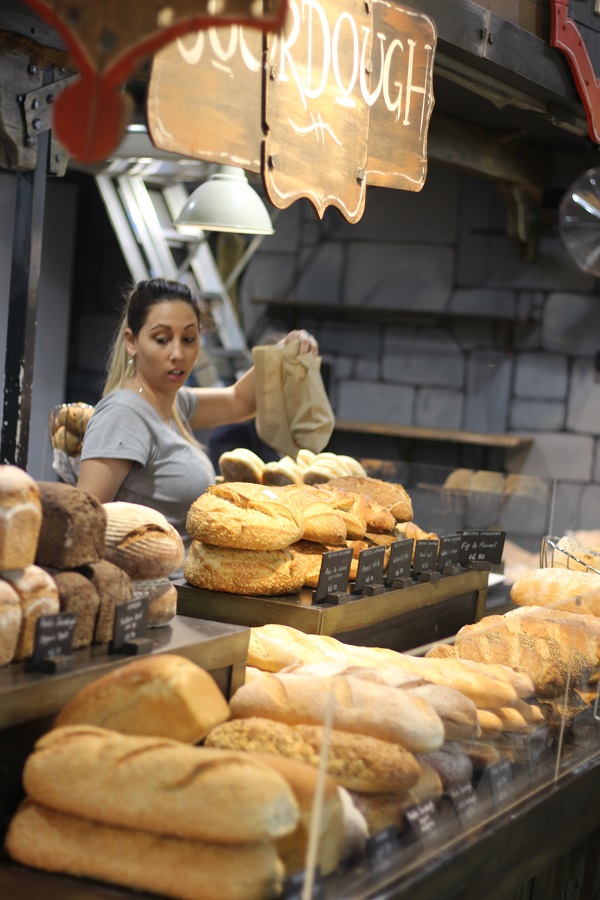 Breakfast at the market is a grand idea, not only do you get to see the market spring to life but a caffeine fix from Lucia's (a famous Italian cafe that started in 1957) or the new Jam Face (owned by Poh Ling Yeow) is a perfect way to start the day.  Poh's scrambled eggs are seriously good and her sweets a fabulous holiday treat.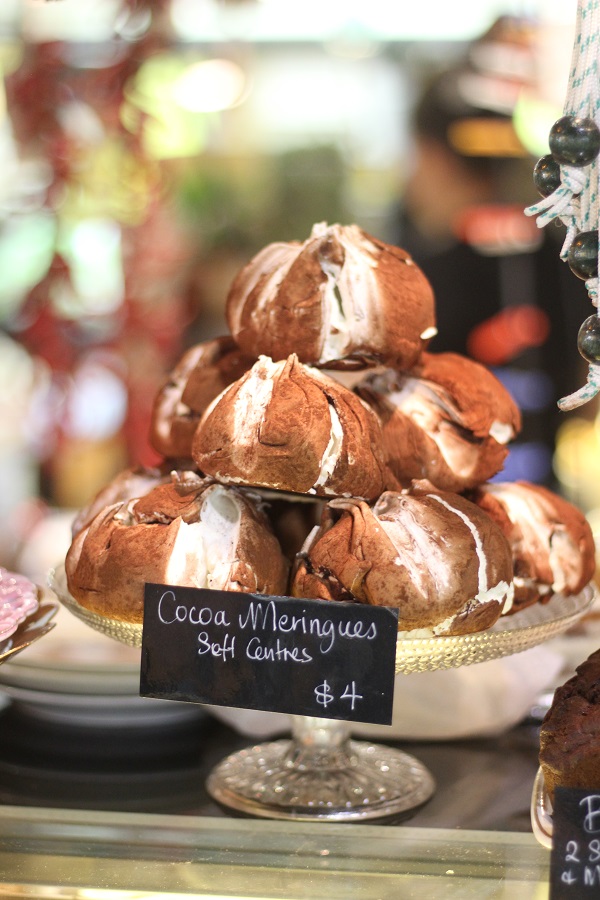 While you can of course wander the aisles at whim, it is much more entertaining to go on a market tour with knowledgeable guides such as Mark Gleeson from Providore.  Mark knows all the stallholders well and his tour is not only informative but also tasty.
South Australia is renowned for its quality dried fruit and nuts and these can all be found within the market.  Lovers of almonds must try Riverland almonds before leaving as for those of us who have only tried almonds that have first crossed the world, these are exceptional.
Local capers are also a special find and you will have no problem with bringing a jar of these salted plump morsel of flavour back home with you.  When pan-fried they puff almost to the size of popcorn.
Passionate about cheese?  Be sure to taste some of the wares at the Smelly Cheese shop and  also purchase a few slivers to enjoy later in the comfort of your hotel room as a pre-dinner treat.  While the cheese comes from near and far, the local cheeses should not be overlooked as many of the are as good as cheese gets.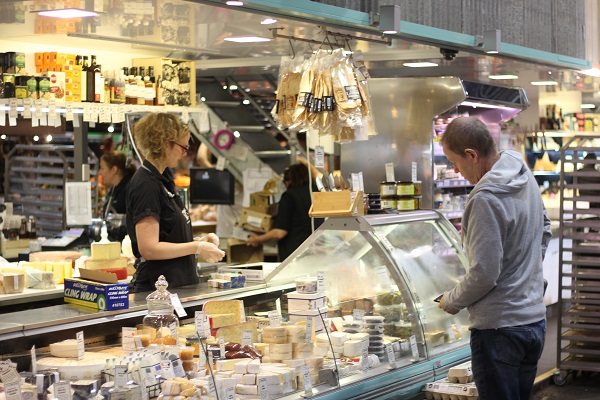 Chocolate lovers cannot leave town without a visit to one of Haigh's chocolate shops and conveniently there is one on the market fringe. Their bean to bar chocolate is a closely guarded recipe with flavours to suit everyone. Personally I buy a stash of either milk chocolate frogs and maybe a bag of milk chocolate chewy caramels…
Adelaide seems to have a love affair with chocolate with a number of chocolatiers now dotting the central city area, creating a warm sweet inviting aroma that is way too difficult to ignore.
As you would expect from such a food focussed city, there are a plethora of excellent restaurants to choose from and it just depends on your preferred cuisine and budget.  An evening stroll along Gouger St will take you to the door of many a fine eatery and there are plenty of bars and Cafes in the Rundle St area.   You may also be lucky enough to be in Adelaide during a Fork in the Road event, this is when the many food trucks that are often scattered around the city, come together offering a casual and interesting food experience.
Adelaide, like its sister city Christchurch, it essentially a flat and easily navigable city with wide streets and a sense of order.  The gardens and river area are great for a stroll or cycle and there are plenty of galleries and shops (check out Rundle St Mall) to while away the time.
Tasting Australia has moved into being an annual event (next one is May 2017) and essentially brings the best of South Australia together into an intensive calendar of dinners, walks, cooking classes with a showcase of the regions within the Adelaide square. Check out details on www.southaustralia.co.nz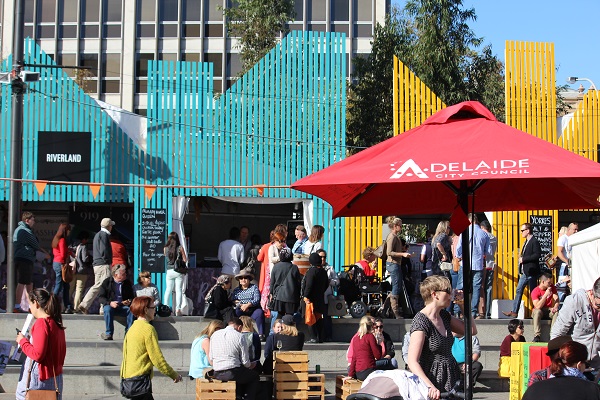 Fact File
Air New Zealand and Jetstar fly direct from Auckland – Adelaide, the early flight arrives in at 10.20am and from the airport it is only 15 minutes or so to the city centre.
Summer days sit at around 28°C but can get much higher and winter average at about 15°C.
Autumn and spring are great for those interested in local produce and moderate weather.
southaustralia.co.nz is the best place to start planning your trip.
The Adelaide Hilton is close to the Central Market, Gouger St restaurants and an easy walk for city shopping.