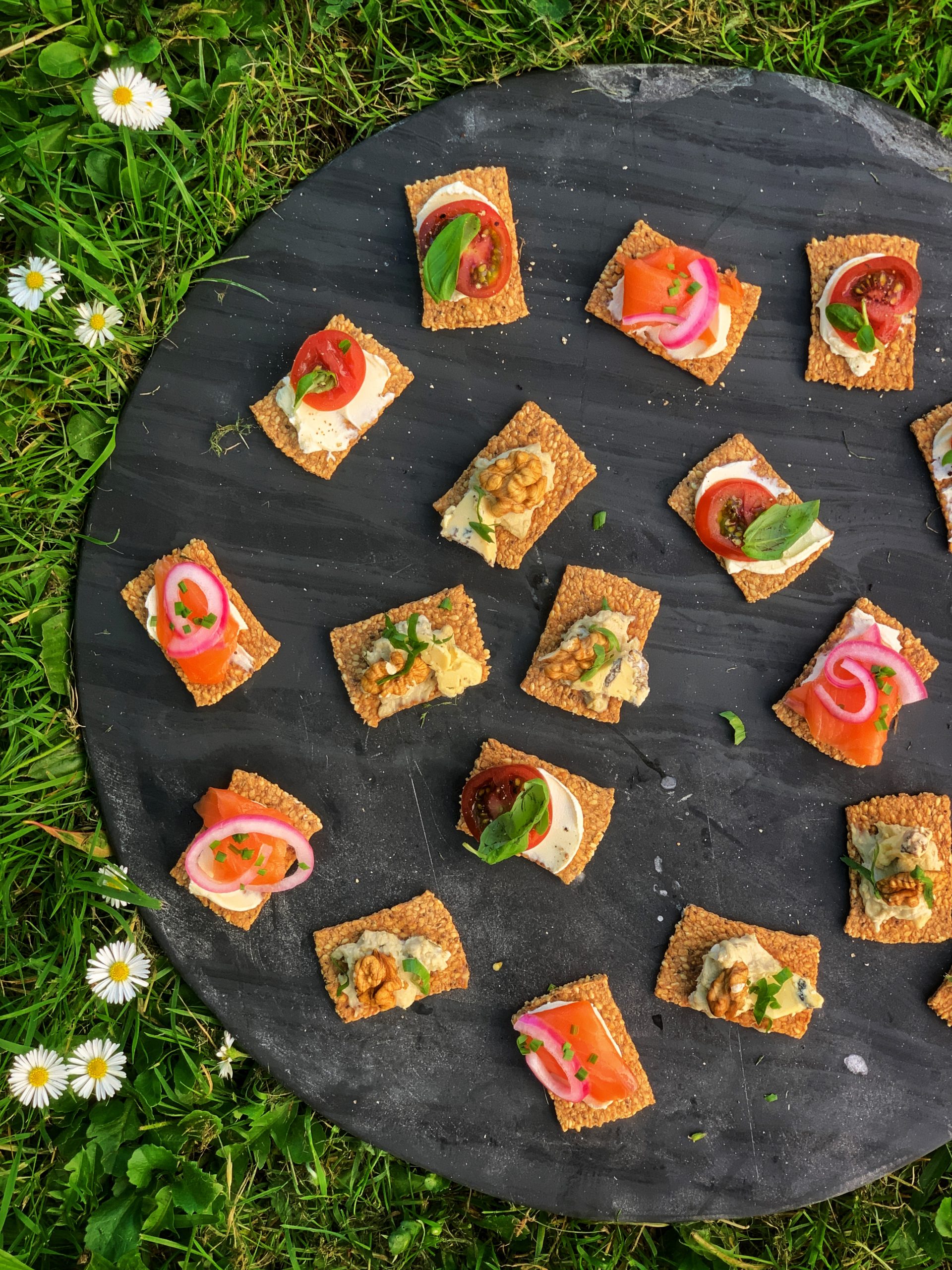 Have you tried Penati nut and seed crackers?  We have some awesome ideas for using Penati, plus the opportunity to win a carton of Penati for you and your family/friends to enjoy.
Penati nut and seed crackers comes from sunny Nelson, they are all natural, high in protein, low in carbs and they are honestly delicious!
Penati come in 3 flavours: Nude, Parmesan, Garlic & Black Pepper
Some of our favourite toppings for Penati crackers include
*Sliced multi-coloured cherry tomatoes with basil and bocconcini
*Whipped blue cheese and walnut
*Ricotta, slice of fresh peach, crunchy bacon crumbs and a drizzle of honey
*Quick pickled red onion with salmon and cream cheese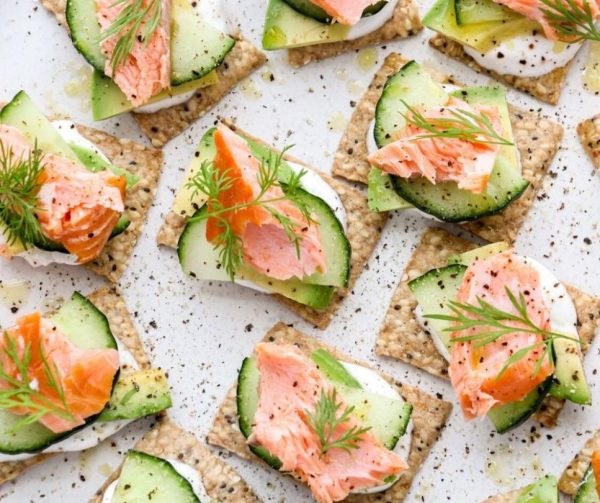 Some of our favourite dips to serve with Penati crackers
*Whipped feta
*Avocado dip
*Pumpkin Hummus
*Warm Hummus
*Romesco Dip
*Beetroot Dip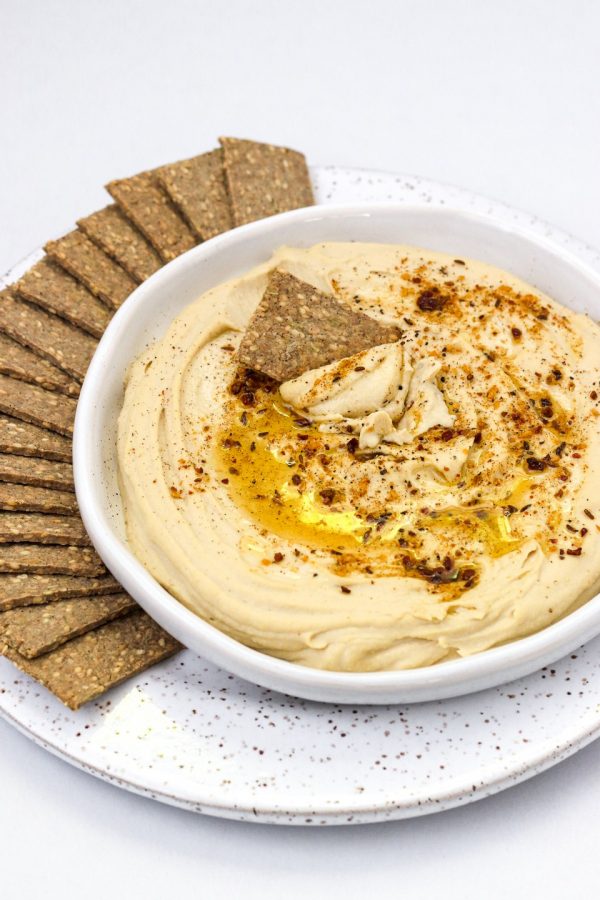 Lunch Box Penati
*Pack Penati crackers with a can of tuna, tomato, cucumber etc… for a delicious wholesome lunch.
*Penati go so well in a lunchbox of hummus, felafel, cucumber and tomato
*Graze through lunch with Penati crackers, cheese slices, carrot sticks, cherry tomatoes and celery.
What else can I do with my Penati Crackers
*Smash your crackers into rough chunks and add to salads, providing great texture and flavour
*Blitz the crackers in a food processor and use as a coating for fish fillets.
*Serve with nachos instead of corn chips.
It isn't all savoury either, Penati can make a nutty cheesecake base or a base for lemon meringue pie.
1 packet of Penati Nude crackers
1/2 cup coconut
¼ cup sugar
50g butter, melted
Blitz the crackers in the bowl of a food processor until crumbs, combine these with coconut, sugar and melted butter and press into a tin. Bake at 180C for around 7 mins. Then cool at room temperature before placing in fridge to cool.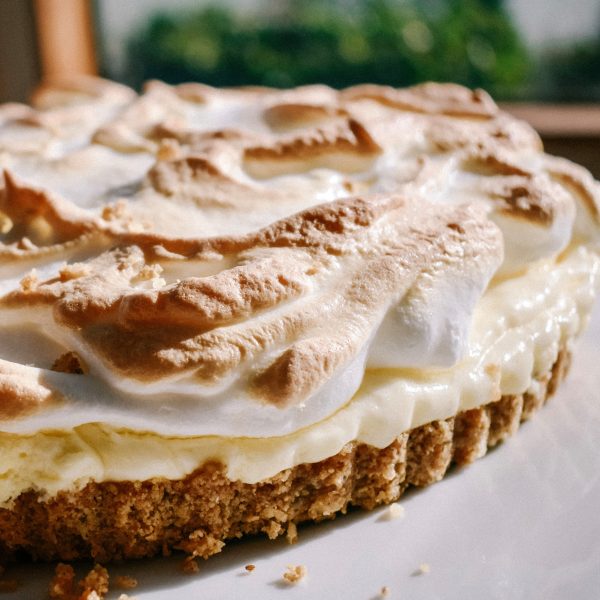 You can also blitz nude Penati Crackers with dates and a little coconut to make a base for sweets such as these Vegan Avocado Chocolate Mousse Pots.
Smash nude Penati Crackers and stir through homemade ice cream for a nutty addition.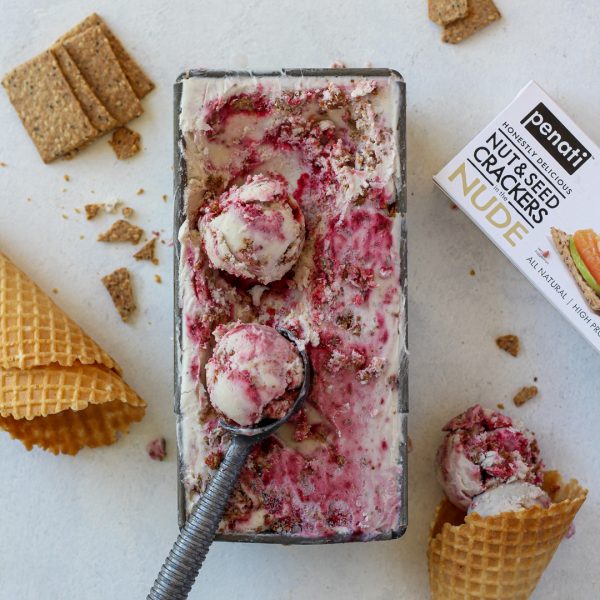 As a low carb tasty breakfast serve Penati crackers alongside scrambled eggs.
Enter into the draw to win a box of 12 packets of Penati Nut & Seed Crackers
 Penati nut and seed crackers have no added gluten and are sugar free although please be aware Penati are produced on the same machinery as products containing Gluten (from a range of cereals).
AND the Nude and Garlic & Black Pepper flavours are vegan friendly.