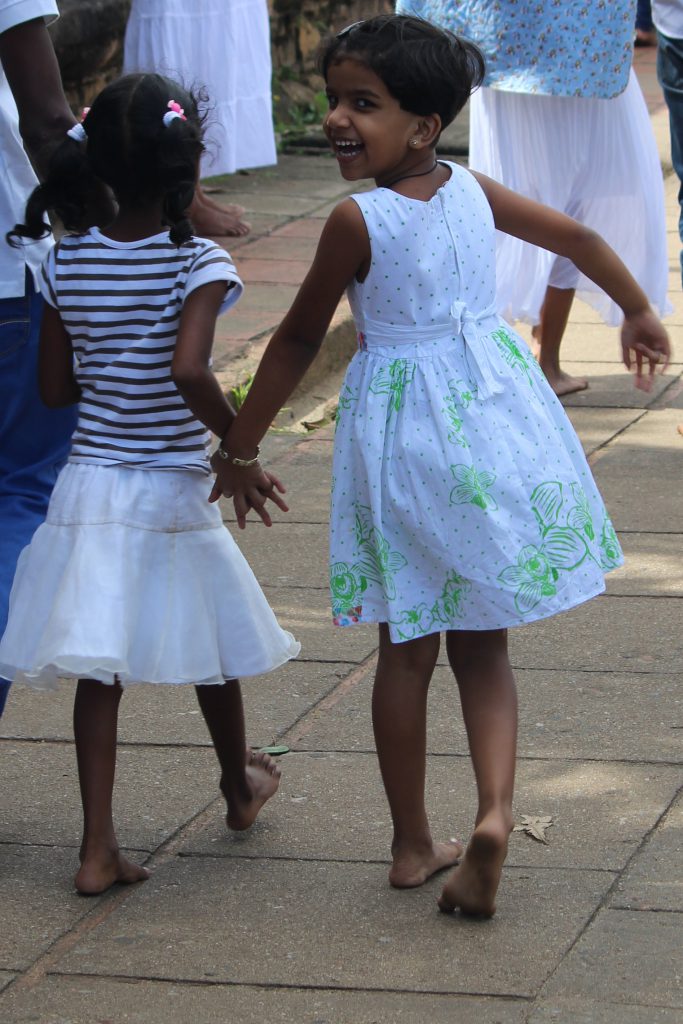 "Hello, where are you from?"
"New Zealand."
"Ahh Daniel Vettori, he is a very good cricket player."
This conversation happened more times than you might imagine on my recent trip to Sri Lanka. Cricket is the universal language here and eager to practice English, the locals are generous in praising talent, even for their rivals.
Of course Sri Lanka is so much more than cricket and while I don't really know what to expect on our two week journey, it turns out all our senses are quickly overloaded with amazing delights. Fresh cashew nuts the size of your thumb, near-empty white sand beaches, buffalo curd with palm sugar treacle, sweeter than sweet pineapples, the easy warm waters of the Indian ocean, mountain side terraced gardens flourishing with vegetables, women in colourful saris, orchids of every size and colour, sparkling coloured gems, magnificent spice laden food, wild Asian elephants, warm and generous people – and the most obvious –vivid green tea plantations, all place their print in my memory.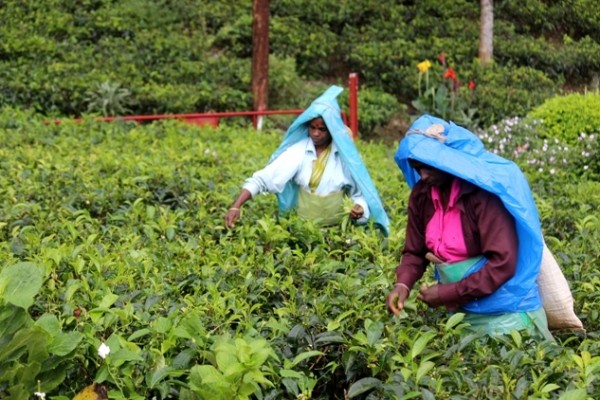 With influences from the Portuguese, Dutch and British, much of Sri Lanka is a mix of east meets west and this is most obvious in Galle, a tourist-focussed beachside city on the south coast where well-heeled English own lavish holiday villas.
It is here in Galle where the full force of the 2004 Boxing Day Tsunami hit and despite the carnival atmosphere, several large memorials are a sobering reminder of the massive loss of life. But with the resilience of people used to getting over things and the lush growth of the tropics, life has moved on.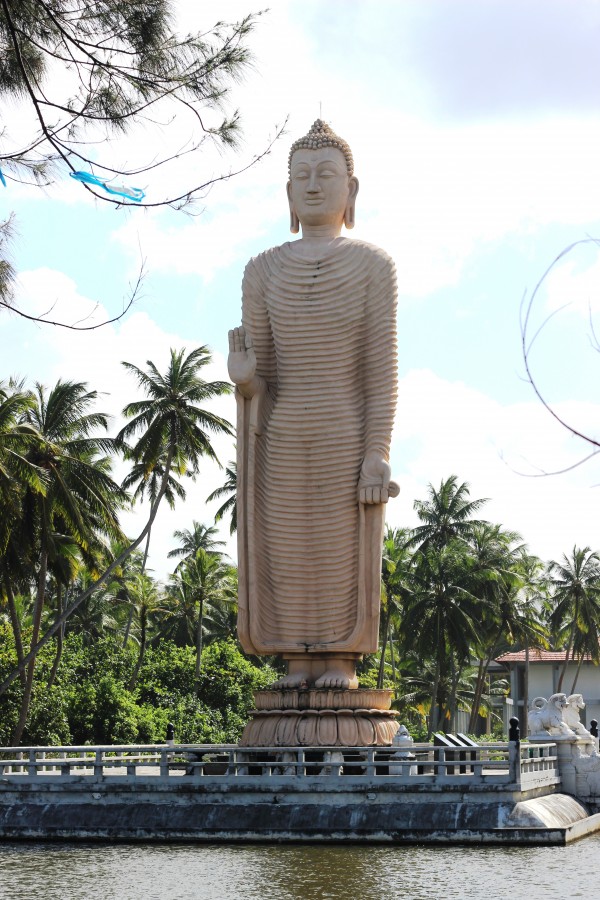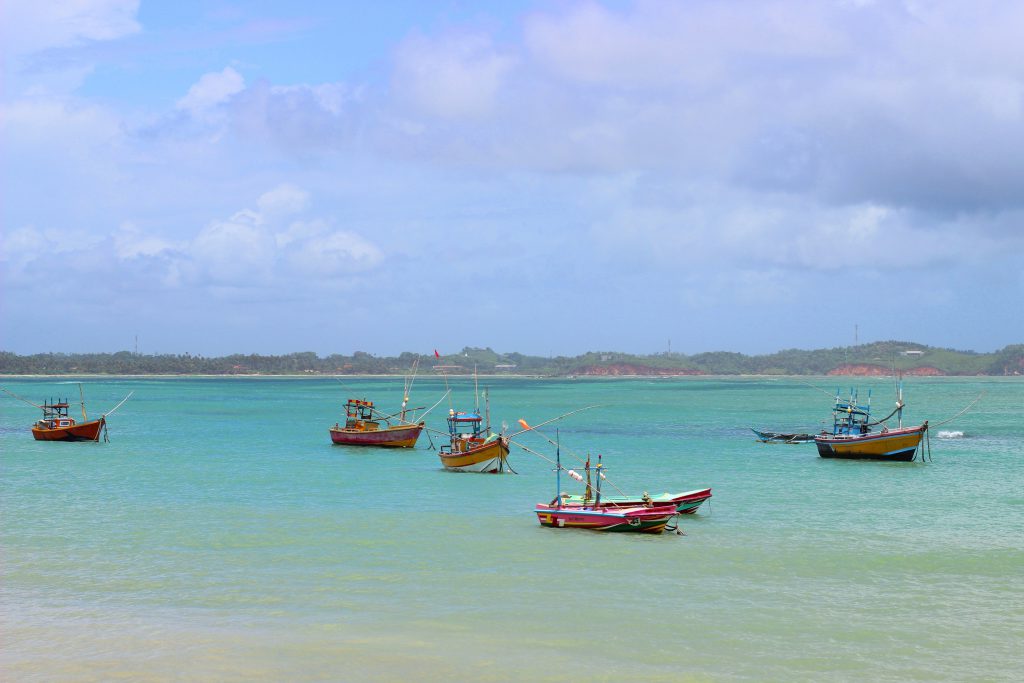 Likewise, the idyllic spot of Trincomalee in the Eastern Province of Sri Lanka. With its white sand postcard-worthy beaches and relaxed surrounds, is difficult to imagine that just a few short years ago civil war raged and inevitably accrued a staggering number of fatalities. It's still relatively early days (the war officially finished in 2009) so the major hotel chains are yet to be seen and we appreciate our luck at being somewhere still fairly unspoiled by tourism. People are genuinely friendly and gentle and the goats and cows wandering at whim through the streets and hotel gardens are all part of the laid back feel.
Although the island is small, the drive from Negombo on the West to Trincomalee on the East Coast is long and more often than not nail bitingly scary.  The speed limit for most of Sri Lanka is only 60 km/ph and we find ourselves sharing the road with cows, dogs, trucks, tuk tuks, motorbikes and the occasional elephant, meaning we are often travelling at a snail's pace. It is with relief and delight that we finally arrive in Trincomalee and Chaaya Blu hotel. Our excitement from the heat, sand and a star studded evening sends some of us running childishly into the gentle waters of the Indian ocean, with no care for waiting for bags and thus swimsuits.
The days are blue skied, the water sparkling and the immediate stretch of beach uninhabited aside from a few local fishermen. We happily embrace some pure shameless relaxation and soak up the near 40 degree heat.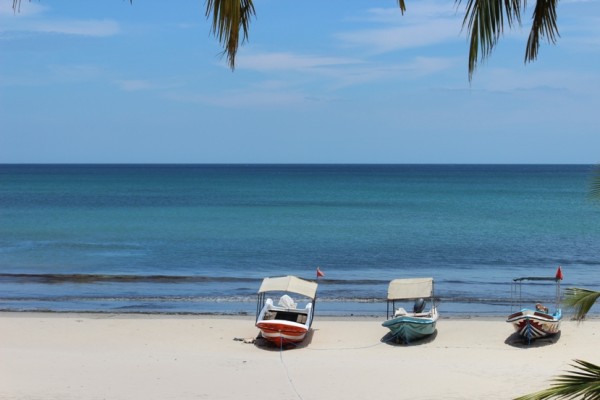 If you can tear yourself away from the water there is plenty of exploring to do around Trincomalee, whether it is snorkelling/diving within the marine reserve at nearby Pigeon island or cycling/walking around the sites of the town including the carefully tended Commonwealth cemetery where the graves of world war casualties (including four New Zealanders) rest under the shade of mango trees and amongst fragrant flowering shrubs.
There are many other beaches along this coast that are great for diving and also whale watching in season.
The interior regions of Habarana and Sigiriya are stunning in a very different way. The vegetation is lush and from the elevated view point of the Aliya Hotel (seriously good infinity pool) and the peak of Lion Rock (Sigiriya), there is dense jungle as far as the eye can see.
The steep climb of 1200 steps to the top of Sigiriya – not for the vertigo challenged –  is a wonderful vantage point and a good way to walk off rich curries. More importantly it is of historical significance as a UNESO world heritage site, with the remains of an ancient palace and fortress built in 477AD. There are eight UNESCO world heritage sites in Sri Lanka and for those wanting to balance the beaches, jungles and food with culture there is plenty of opportunity to do so..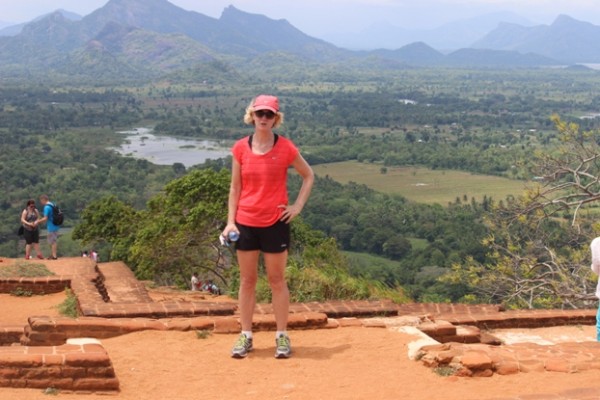 Seventy per cent of the Sri Lankan population is Buddhist meaning this country is home to some of the world's most magnificent temples, many a delight to visit. Here, in the cool of these religious structures you may get to observe the quiet calm of the monks in their saffron robes; or see women in crisp white saris grasp the hands of children in their Sunday best, purchasing stems of fragrant lotus flowers as offerings to Buddha, their fragrance competing with the sweet scent of incense.


It is on the steps of a temple that I find mango (September is very early in the season), chopped to order and sold in a paper cone. The vendor is insistent that I stay close until I have eaten; I soon find this is due to a population of macaque monkeys lurking further down the steps waiting to ambush unsuspecting tourists. Jeremy our somewhat burly guide arms himself with a stick and actually makes it back to the bus still holding his full bag of fruit.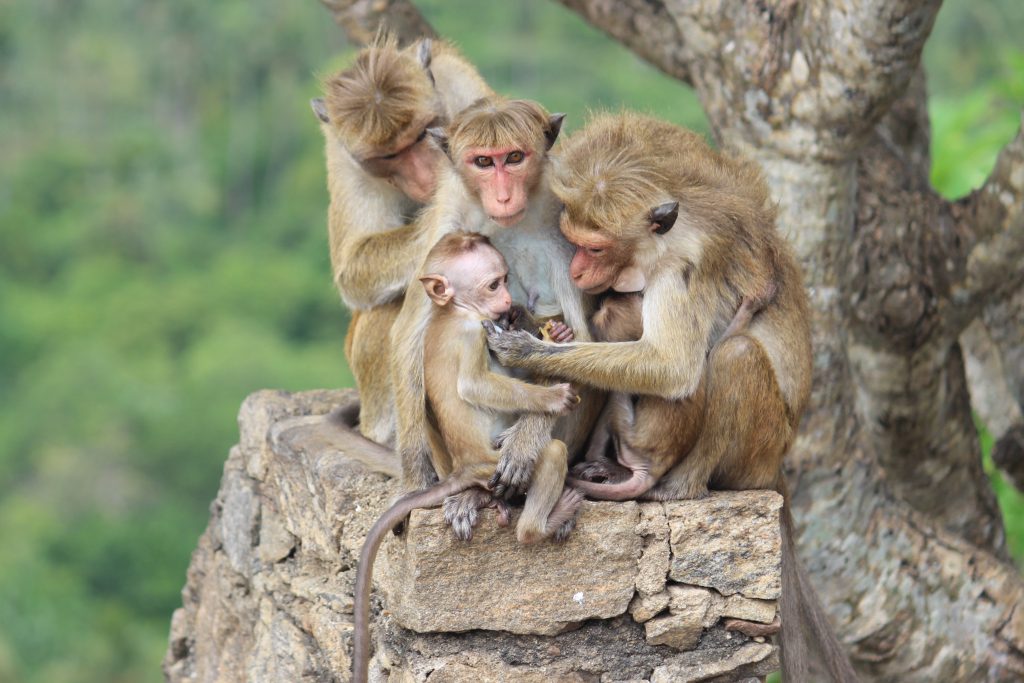 The area of Matale is famous for its spice gardens, growing exotic spices for both culinary use and Ayurveda medicine. A cooking class and lunch at a garden is not for the waistline obsessed but is totally delicious. Our banana leaf plates are soon laden with seeni sambal (slow cooked fried onion with spices and tamarind), eggplant curry, fresh coconut relish, spinach coconut salad, fried fish and chicken as well as dahl, vegetable curries and of course pappadoms.   An ice cold Elephant House ginger beer is the perfect drink to match.
For those who enjoy retail therapy Sri Lanka is possibly a challenge, even the designer fake products seen elsewhere around Asia don't seem to have hit hard here yet. Our purchases are pretty much confined to spices and the aforementioned cashew nuts although I did also indulge in an aquamarine ring. Sri Lanka is home to the famous Ceylonese sapphire (think Princess Diana's ring) and many other gems including moonstones. When gem shopping always look for shops with government certification and keep your wits about you. The rest of it I think may be luck.
Textiles are also important, Barefoot stores offer air conditioned comfort and sell gorgeous coloured napkins, tablecloths and fabrics both in Galle and Colombo.
A train trip into the hills in Sri Lanka is a must and second or third class is colourful and interesting. After a couple of stops those of us who want seats have them, the others choose to hang out of the open doors and enjoy uninterrupted views and the welcome breeze. Sri Lankans love snacks and those a little peckish are spoilt for choice with vendors wandering through the carriages calling their wares of chilli salt pineapple chunks (delicious) and various fried snacks (vada). Once out of the train I buy a little paper bag of hot roasted salted peanuts, the tiny ones that you don't see outside of Asia, they are seriously good.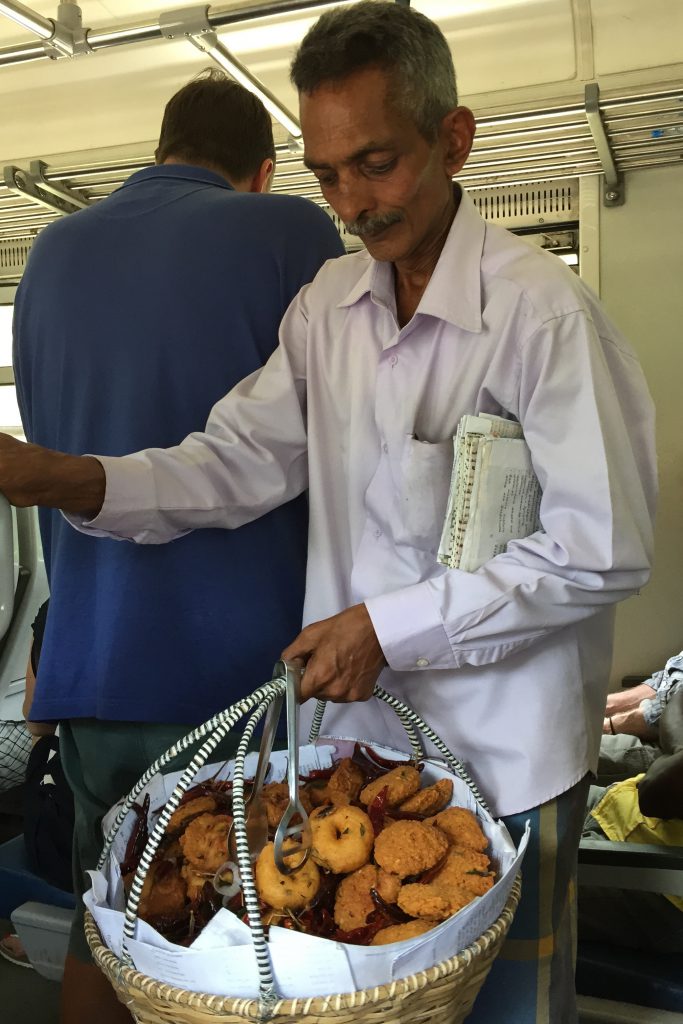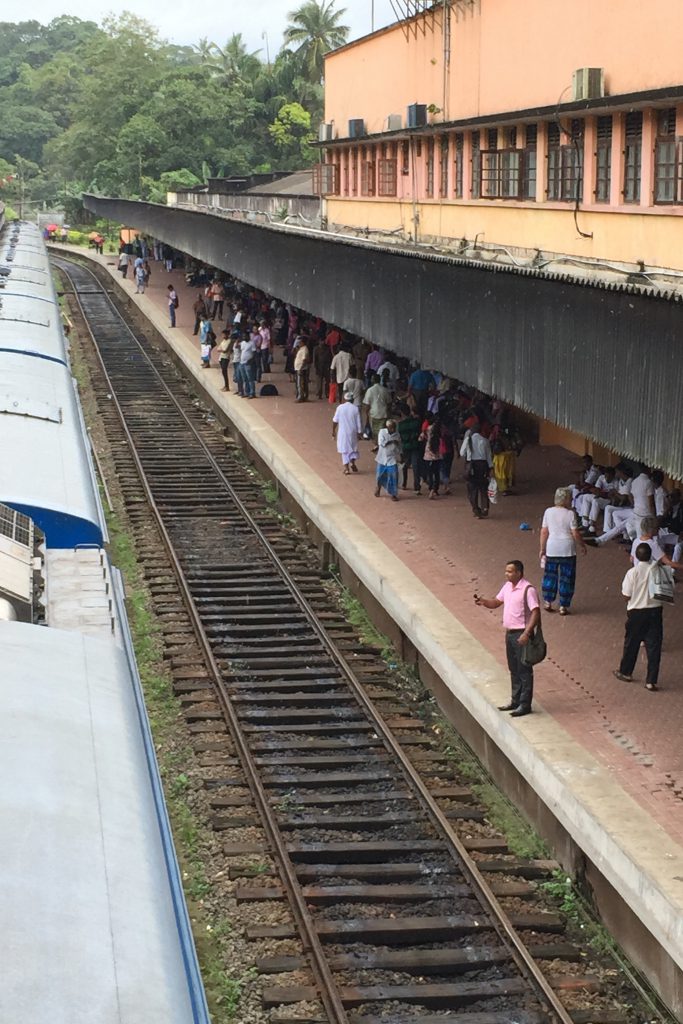 The hills, of course, are where you will see the typical Sri Lanka postcard images of tea pluckers working in the plantations. The roads are corkscrew windy meaning we can't drive too fast; this suits my motion sickness just fine and also allows a great opportunity to view both the tea plantations fringed with roses and the neighbouring terraced hillside gardens where leeks and other vegetables are being harvested. The road side stalls are stacked high with beautiful produce and it is tempting to stop and buy, if only to give these people, who work so hard, a sale.
Instead our shopping this day is on gortex clothing with brands such as Heli Hansen and Northface being sold at the markets in Nuwara Eliya. We have dropped from 40° to about 16 in the space of a few hours travelling.
Sri Lankan's drink of choice is tea, the stewed hotel brews are somewhat surprising and do nothing to show off the fine leaf that Sri Lanka is famous for; however this is compensated by organised tea tastings at tea plantations. We are lucky enough to visit the Dilmah factory and meet both Merrill and Dilhan Fernando whose philanthropic work is amazing. From education through to hospital care and environmental projects, the Fernando family through their MJF foundation are to be congratulated for their philosophy in giving back.

One of the many projects the MJF foundation support is the Elephant Transit Home bordering the Udawalawe National Park. Here young orphaned elephants are cared for with minimal human interaction, enabling them to one day be released into the nearby park, free of human dependence. Visitors to the Home are kept at a respectful distance and we are asked to keep quiet as the calves come racing in, squealing and jostling to be the first to get to the milk. The permanent resident in the Home is Namal, a young elephant who was rescued from a trap and now has an artificial foot. Namal has a close bond with his keeper but also keeps the other orphans in line. Most of the orphans are here due to landmines, traps and poachers. Hopefully in the years ahead the need for the Transit Home will start to decline.
Our trip by jeep around the Udawalawe National Park gives plenty of photo opportunities with many groups of female elephants with calves, the odd male elephant asserting itself, mongoose, water buffalo, several varieties of monkeys, deer, chameleons and birds including a plethora of peacocks. There are a few leopards in the park, but these are shy and seldom seen. Python are sometimes spotted but today it is not to be. After discovering an enormous dung beetle in the shower, a frog in the loo and a scorpion on the pathway at our glamping site, I think we have seen enough wildlife for one day!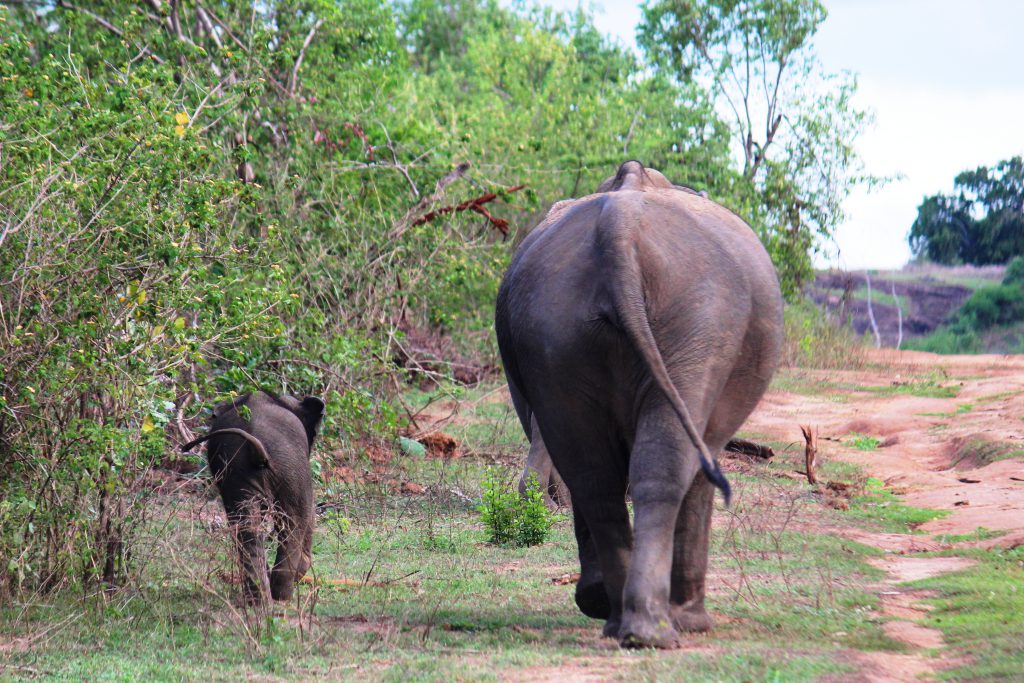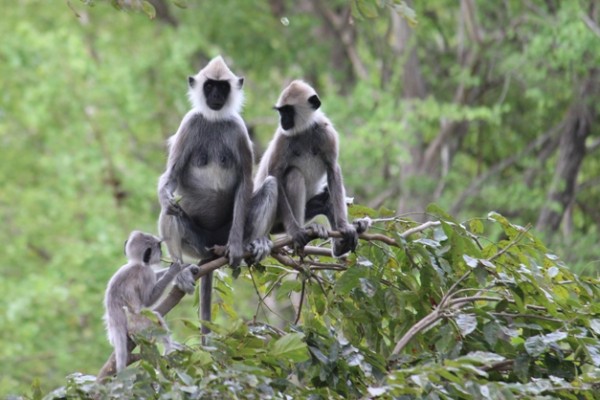 While the stats regarding Sri Lanka's environmental progress are not necessarily flattering, there are definitely some good things happening including the preservation of turtles in hatcheries. Southern Sri Lanka beaches are a nesting place for many breeds of turtles and with the chance of survival being naturally low, humans and dogs make it even worse. During the breeding season night watchman patrol the beaches collecting eggs to transfer to the safety of the hatchery. Once the eggs hatch, the turtles are then released at night into the ocean to take their chances in the world. An example of the passion these people hold for their young charges is the tank allocated for those that may be blind or have other impairments to continue to be hand fed as needed.
Colombo is where we start and end our tour. This once great colonial city has many famous landmarks, the Galle Face Hotel being one. Facing the Galle Face Green and out to the ocean it is a memorable way to enjoy a late afternoon drink.
A busy city with traffic jammed roads Colombo, has palatial areas such as the mansions in Cinnamon Gardens which are a sharp contrast to the overcrowded tin ghettos where one suspects life is cheaper than cheap. Colombo boasts a couple of Asia's top restaurants including the Ministry of Crab, serving the famously large Sri Lankan crab with chilli sauce (made famous in Singapore).
In Colombo and also around Galle that we see the names of large hotel corporations as construction begins on taking Sri Lanka to the next level of tourism.
There is talk that the new Prime Minister is intent on preserving the integrity of Sri Lanka and we must hope that this is true.
I have heard it said that certain places can get under your skin and I don't know whether two weeks on a guided tour is a fair representation of a country or not but I know I will be back – and it will be sooner rather than later.
Helen travelled to Sri Lankas as a host with World Expeditions.
Interested in a culinary tour for 2016?  Email helen: [email protected]