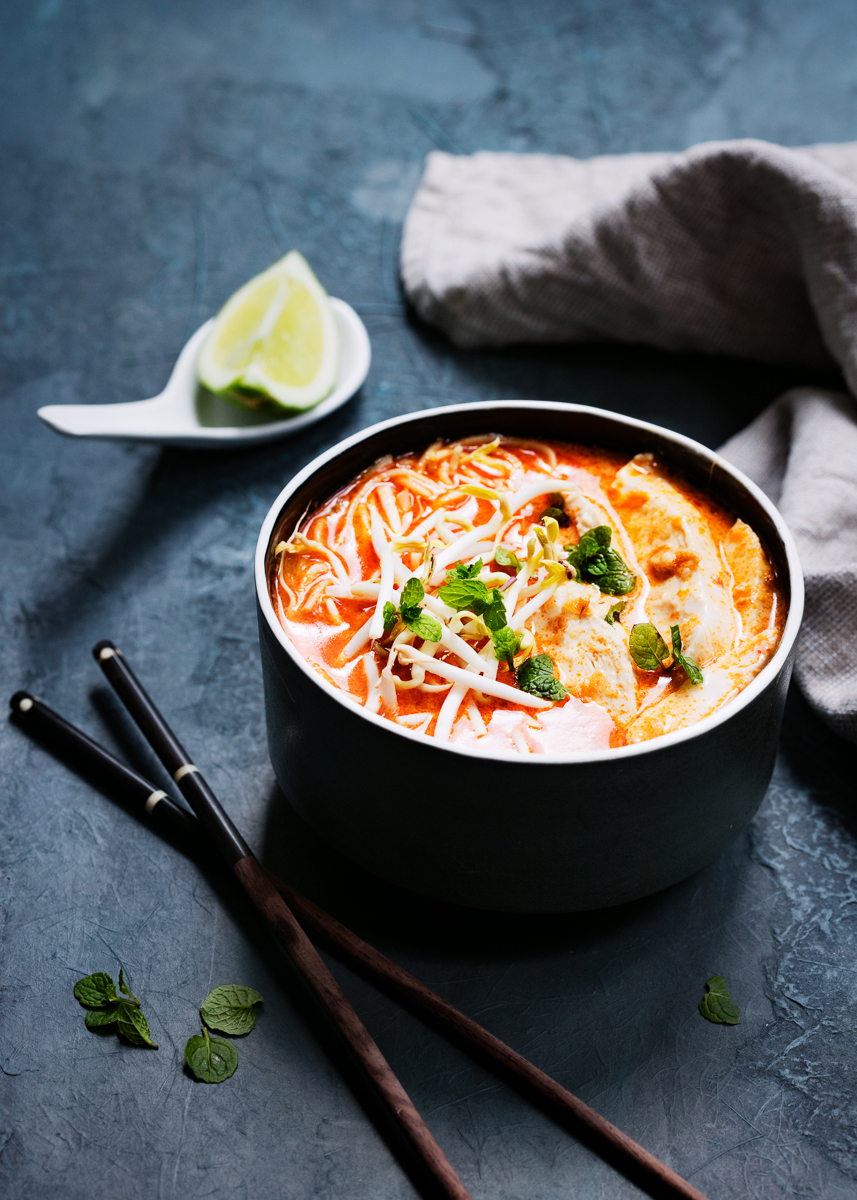 A tasty carnival for laksa lovers
Laksa lovers will delight their taste buds at the annual International Laksa Carnival in Langkawi.
The rice noodle soup dish was introduced into Malaysia by the Chinese several centuries ago and over the years it has become a national food and delicacy.
The dish is also loved around the world and each year more than 60,000 people come to the Laksa Carnival. At this annual culinary event visitors sample the delicacy with its distinctive flavours from different regions of Malaysia and Asia; sweet, sour and savoury.
Tourism Malaysia New Zealand Director Zalina Ahmad says, "Laksa is a taste delicacy in Malaysia and loved around the world. The Laksa Carnival is a great event where you can sample the different versions of the dish from around Malaysia, each with their own distinction texture and flavour.
"When it comes to settings Langkawi is perfect – a stunning island with beautiful beaches and plenty to do – snorkelling, diving, golf. The Langkawi cable car is well worth a trip, it ascends 709 metres up to the island's second highest peak with stunning views across Langkawi and out to sea from the top."
There are several variations of laksa across different parts of Malaysia including Kuala Perlis, Sarawak and Penang. The most common is a curry made with rice noodles and several other ingredients including cucumber, shrimp, onion, sliced vegetables, sliced boiled eggs, and red chilli. Coconut milk is added to create the soup.
Depending on the state or location in Malaysia, the taste of the soup varies (sometimes including lemon juice) and it can be lighter or thicker, the Sarawak laksa has watery soup while the laksa from Johor has thick soup. Some Laksa preparations have a bold flavor of ginger while others can be quite rich and spicy.
Other variations include Laksa Johor, a coconut fish base noodle soup that is popular in Johor, a southern state in Peninsular Malaysia and uses spaghetti instead of laksa noodles. Laksa Kelantan is a rich coconut fish base noodle soup from Kelantan, a northeastern state of Peninsular Malaysia.
At the carnival there are great recipes to take home from local and international Laksa Masters, cooking demonstrations – a highlight is the 'Battle of 3 Chefs' in making desserts – and a Laksa Eating Competition.
The International Laksa Carnival held at Laman Padi, Langkawi on May 27 – May 29.