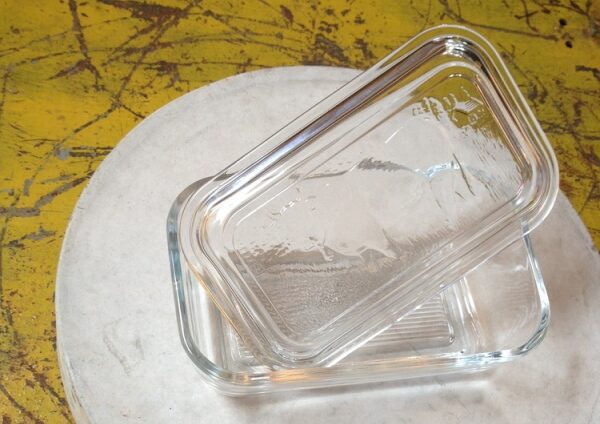 French Butter Dish
Christmas has started early at my place with my good friend Tony Murrell arriving armed with bags from Flotsam and Jetsam.
I will of course drip feed the contents onto these pages as they are all so fabulous.
First up though is this French butter dish, I never realised I needed one until it arrived and I love it! The butter stays room temperature but doesn't go too squishy and of course there is no concern of insects landing on the butter.
Now that I have mine I am going to buy more as gifts.
Not sure if you can tell but there is a cow image indented into the base of the dish.