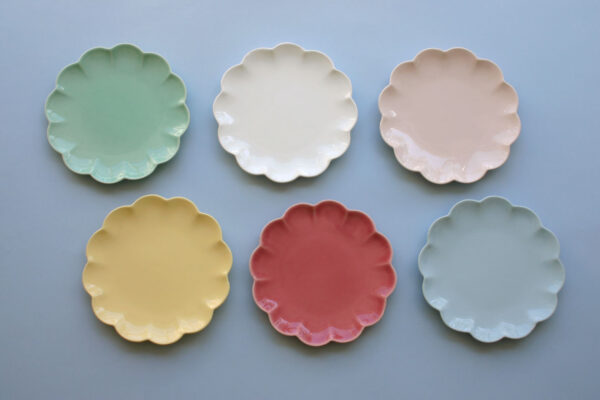 Rachel Carley Ceramics
These Rachel Carley side plates are so pretty and are perfect for a slice of cake or dessert. All of Rachel's pieces are slipcast, earthenware ceramics made here in New Zealand. Her elegant and eclectic forms are glazed with her soft, signature colours – the pieces have been called "antiques of the future".
I have a small collection that I bring out on worthy occasions, all in shades of pink and blue.