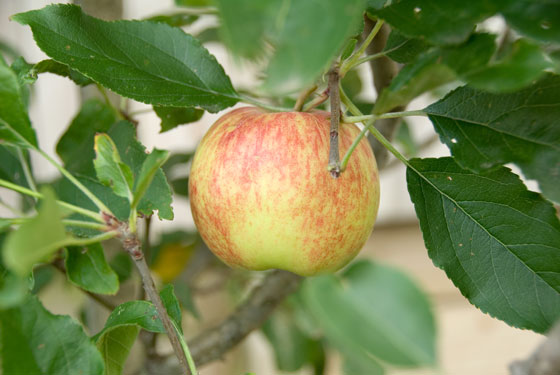 This cake is wonderful for either afternoon tea or dessert.  It is very moist and needs little more than a dollop of softly whipped cream.  While I love the combination of hazelnuts, you could alternatively use slivered almonds.
2 eggs
1 cup caster sugar
150 g butter, melted
1 1/2 cups self raising flour
1 1/2 teaspoons baking powder
3 medium Braeburn apples
1 cup blackberries (fresh or frozen)
1/3 cup chopped blanched hazelnuts
1 1/2 tablespoons demerara sugar
Method
Preheat the oven to 160 C.  Grease and line a 22 cm spring form cake pan.
Beat together the eggs and sugar until pale and creamy.  Pour in the cooled, melted butter and continue to mix.  Stir through combined flour and baking powder.
Peel and core the apples and slice into thin slices.  Pour half the batter into the cake pan and arrange sliced apples and blackberries over the mixture and then top with remaining batter.  Sprinkle hazelnuts and sugar over the top and bake at 160 C for 1 hour.