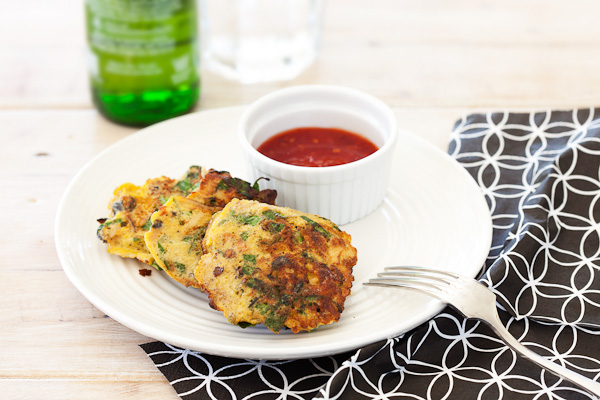 Brian, Radio Live.
Makes 30-40 fritters.
Fritters can be gently reheated in the oven.
Ingredients
50 – 60 mussels, steamed open
3 cups finely chopped baby spinach
2 tablespoons sweet chilli sauce
2 tablespoons olive oil
4 eggs, whisked
1/3 cup flour
Method
Remove the mussels from their shells and remove chewy connective pieces - leaving just the soft mussel flesh. Finely chop the flesh, you should get 500 g mussel meat. Mix with remaining ingredients. Add a little extra flour if the mixture looks too runny.
Heat a hot plate or frying pan and add a little butter. Cook small fritters, turning regularly to ensure the sugar from the sweet chilli sauce doesnt burn. Serve with extra sweet chilli and coriander dipping sauce.