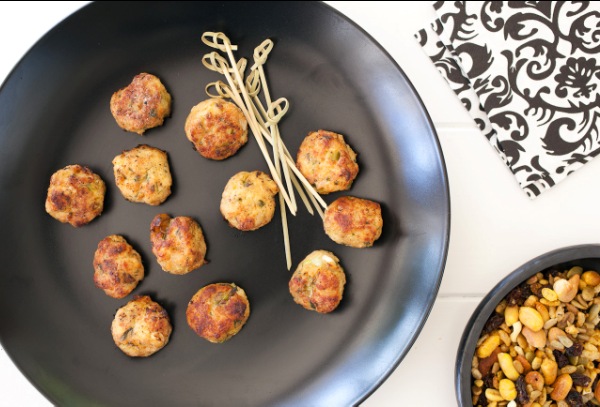 Ingredients
500g

chicken mince

1 cup

fresh breadcrumbs

1

size 6 egg, lightly whisked

2

spring onions, finely sliced

2 tablespoons

chopped coriander

1 tablespoon

grated fresh ginger

finely grated rind of 1 lime

1 tablespoon

fish sauce

1 tablespoon

sweet chilli sauce

oil for cooking
Method
Combine all ingredients together in a bowl.  With damp hands form walnut sized balls.  Place in a single layer in a container and refrigerate for at least 30 minutes.
Heat oil to a depth of 1 cm in a large frying pan.  Cook meatballs until golden all over and cooked through.
*Often I will colour meatballs in the frying pan and then transfer them to a baking dish and continue to cook in the oven for 10 minutes at 180 C.  This way you know that they are thoroughly cooked and you can reduce the heat and leave them for while until required.
Serve with sweet chilli sauce for dipping.