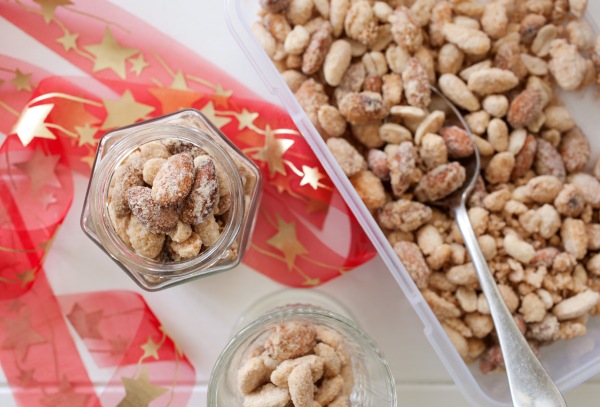 Ingredients
1

size 7 egg white

3 cups

nuts, I use peanuts, almonds (skin on is best for colour contrast) and/or walnuts

1/2 cup

sugar

1 teaspoon

sea salt

1 teaspoon

ground cinnamon
Method
Preheat oven to 150 C.  Beat the egg white until just foamy and toss through the nuts.  Add combined sugar, cinnamon and salt and mix well.  Transfer to a baking paper lined roasting dish and bake for 30 minutes until golden and crisp.  Stir at times during cooking.
Allow to cool completely before storing in an airtight container.
* The nuts will get crunchy once they are completely cold.