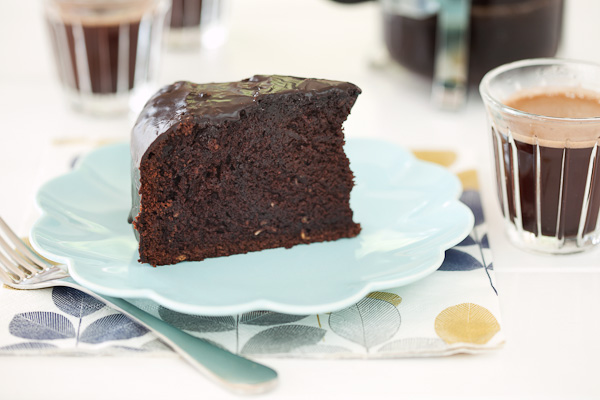 Ingredients
150g dark chocolate
250g unsalted butter, at room temperature
1 1/2 cups brown sugar
3 eggs
2 1/4 cups flour
2 tablespoons cocoa
2 teaspoons baking soda
1/2 teaspoon salt
1/2 cup milk
1 cup boiling water
1 teaspoon vanilla extract
Method
Preheat the oven to 180 C.
Grease and flour a 24cm cake tin Melt the chocolate and set aside. Beat the butter and sugar until light and fluffy. Add the eggs one at a time, beating well after each addition. Stir in the melted chocolate. Combine the flour, cocoa, baking soda and salt. Add a little flour to the batter and then a little milk, continue this way, ending with flour. Slowly stir in boiling water and vanilla.
Pour the batter into prepared tin and bake for 45 minutes or until cake tests cooked.