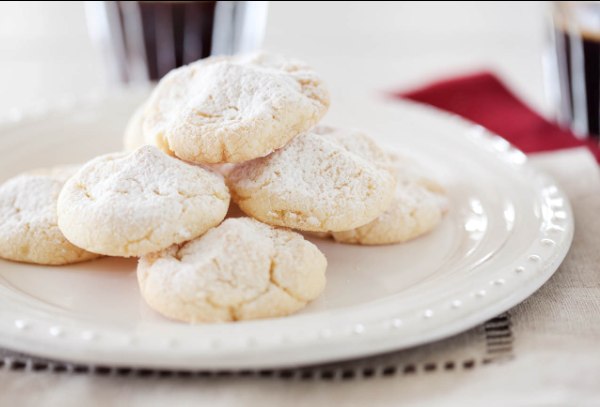 Ingredients
250g

butter, slightly softened

1 cup

icing sugar, sifted

1 tablespoon

brandy

1/2 cup

finely chopped toasted almonds

2 1/2 cups

plain flour

1 teaspoon

baking powder

extra icing sugar for dusting
Method
Preheat oven to 160 C.
Beat together butter and sugar until pale and creamy. Add brandy and mix well. Add almonds, flour and baking powder and mix well. Knead by hand until smooth. Break off walnut sized pieces and place on a lined baking tray. Pinch the top of each biscuit to form a peak.
Bake for 20 minutes until cooked but not brown.
Sift over icing sugar when cool.