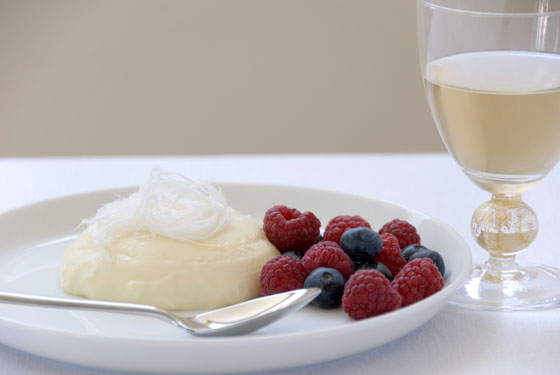 Serves 6
Ingredients
2 1/2 cups cream
1 vanilla bean, split open
1/2 cup sugar
2 leaves gelatine
1/2 cup milk
Method
Place the cream, vanilla and sugar in a saucepan and heat until almost boiling, stirring to dissolve the sugar. Soak the gelatine in the milk
for 5 minutes and then pour into the hot cream, whisking to dissolve the gelatine.
Strain the mixture and then pour into lightly oiled ramekins. Refrigerate for at least 3 hours and preferably longer. Run a hot knife around the outside of the pannacotta and then invert onto plates. Decorate with berries or poached fruit and serve.