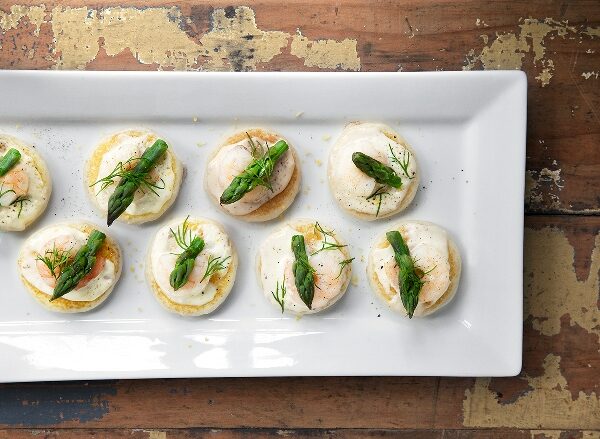 Ingredients
24

blinis (Marcels brand in supermarkets in freezer section are great)

1/4 cup

aioli

24

prawns, cooked with heads and tails removed

24

asparagus tips, lightly cooked

sprigs of dill

finely grated lemon zest
Method
Arrange blinis on a platter. Straight from the freezer is fine as they defrost very quickly.
Spread with aioli and top with a prawn, asparagus tip and a sprig of dill.
Season with salt and freshly ground black pepper and a dusting of lemon zest.
* Remaining asparagus spears can be frozen for use in soups or chopped and used in stir fries and salads.