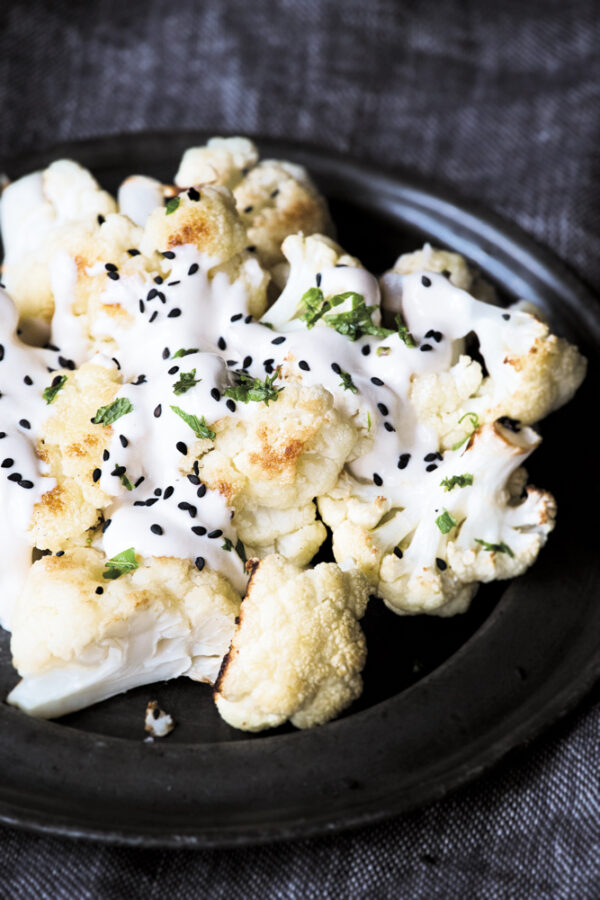 Ingredients
1

head cauliflower (medium sized)

olive oil

1/3 cup tahini

3 tablespoons lemon juice

2 cloves garlic, finely chopped

black sesame seeds and chopped mint leaves to garnish
Method
Preheat the oven to 200 C.
Divide the cauliflower into florets
Arrange the florets in a baking dish, drizzle with a little olive oil and season with salt and ground black pepper.
Roast for 20 minutes or so until the edges of the cauliflower are golden and the florets are just tender.
While the cauliflower is cooking, combine the tahini, lemon juice, garlic and enough water to form a pourable dressing, together in a small bowl.  Season to taste with sea salt.
Transfer the florets to a serving dish, drizzle with tahini dressing, sprinkle with sesame seeds and chopped mint.