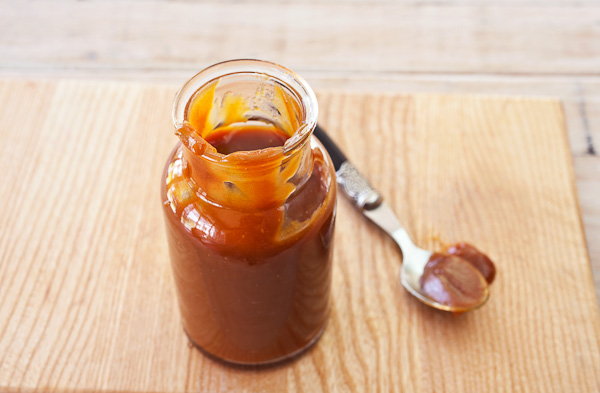 Ingredients
1 cup

sugar

1/4 cup

water

110g

unsalted butter, chopped

1 cup (250 ml)

cream

1 teaspoon

sea salt flakes (I use Maldon)
Method
Place the sugar and water in saucepan over a gentle heat and stir until the sugar is dissolved.  If concerned about crystals then add a little more water and brush down the sides of the pan with a wet pastry brush.
Once the sugar reaches the boil then stop stirring and allow to bubble until the colour changes from golden to amber.  Remove the pan from the heat, carefully add butter and whisk gently until incorporated before adding the cream and then the salt.
Serve warm or at room temperature.
Cover and store in the fridge for up to 2 weeks.