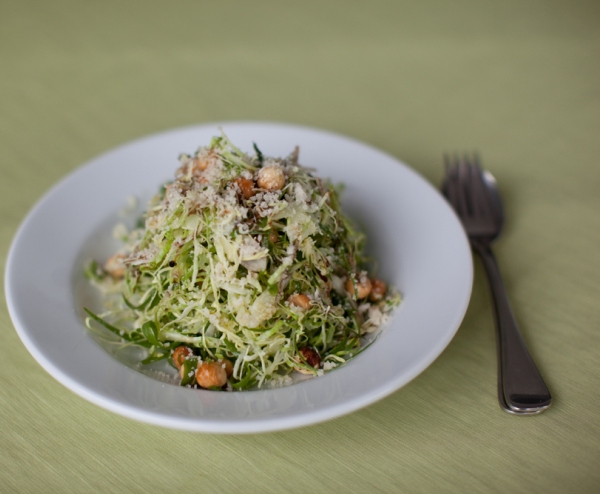 Bevan Smith
Everyone's favourite in the restaurant, this dish has changed the way we think about cabbage.
3 cups very finely sliced drumhead cabbage
¼ small red onion, finely sliced
2 spring onions, finely chopped
½ tsp wholegrain mustard
juice of ¼ lemon
30 ml olive oil
2 tbsp aged balsamic vinegar
¼ cup whole hazelnuts, roasted and skins removed
2 tbsp ground Parmesan
extra virgin olive oil, to finish
By
Yield:
serves 2 as a side
Method
Place cabbage, red onion, spring onion, mustard and lemon juice in a large bowl. Drizzle with olive oil and lightly toss together. Place in a serving bowl before drizzling with balsamic vinegar. Top with hazelnuts and finish with Parmesan and a little extra virgin olive oil, if desired. Serve immediately.
Recipes printed by permission.
Simple Bevan Smith RRP $44.99
HarperCollins Publisher