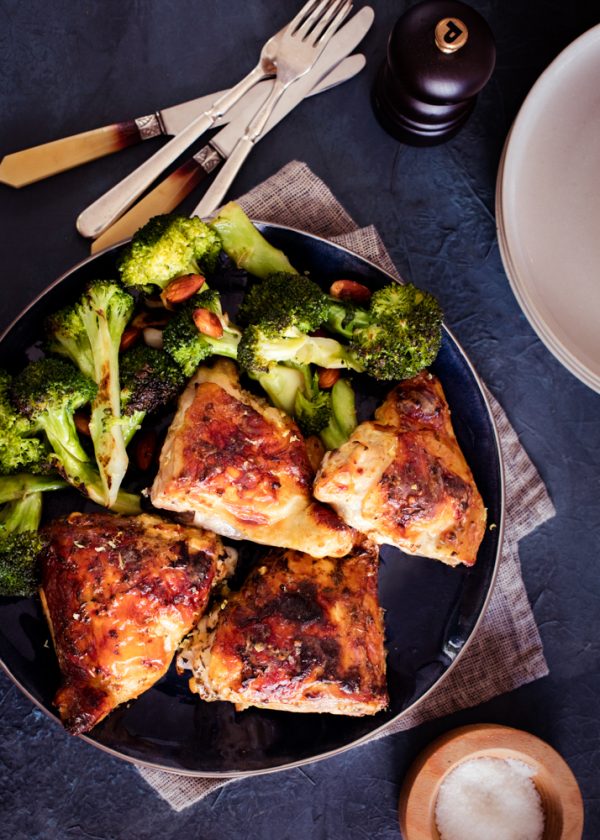 Ingredients
6-8

chicken thighs (skin on and bone in)

1 cup

Greek style natural yoghurt

2 cloves garlic,

crushed and finely chopped

2 teaspoons

finely grated lemon zest

1 tablespoon

lemon juice

1 teaspoon

smoked paprika

1 teaspoon

dried oregano leaves

sea salt and freshly ground black pepper
Method
Place the chicken into a resealable plastic bag along with the yoghurt, garlic, lemon, smoked paprika, oregano, salt and pepper.  Seal and refrigerate for at least 30 minutes but preferably for 2 hours.
Preheat the oven to 180 C.
Pour the oil into a small roasting dish and arrange the chicken in a single layer.
Bake for 50 minutes or until the chicken is well coloured and juices run clear when pierced with a skewer.