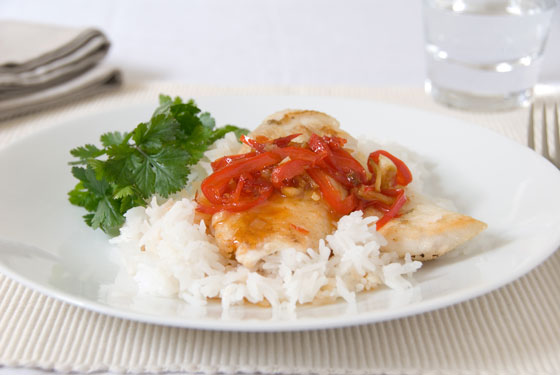 Some years ago a friend taught me to steam rice using the finger joint method and it has worked for me faultlessly ever since.  The rice, usually Jasmine or Basmati, is rinsed really well until the water runs clear and then placed in a saucepan (or rice cooker) and then covered with cold water until it comes up to the first joint in your middle finger.  The saucepan is then covered, the water brought to the boil and then reduced to the lowest possible heat for the rice to steam until cooked.  Within 20 minutes the rice is cooked and the water absorbed.
This sounds completely ludicrous as surely the first joint in a finger would vary immensely depending on the length or your fingers?  For some reason though this method is used the world over and is yet to be disputed.
The only time I find steaming rice difficult is when I am trying to steam enough for a large number of people but have it on a small gass hob where I find the cooking can be uneven.  Thankfully our rice cooker has sorted that problem out, for someone who likes SE Asian food as much as I do I am not sure why I didn't buy a rice cooker years ago and at least before a birthday lunch when we were trying to stove cook rice for 40!
Do you cook rice this way or do you use a more accurate method of measuring rice to water on a 1:2 ratio of 1 cup rice to 2 cups water?
While guidelines often say 1/2 cup rice per person I find that 1 1/2 cups Jasmine rice is perfect for our family of 5.
And for those that loathe steaming rice themselves then don't forget to enter into our rice cooker prize draw.