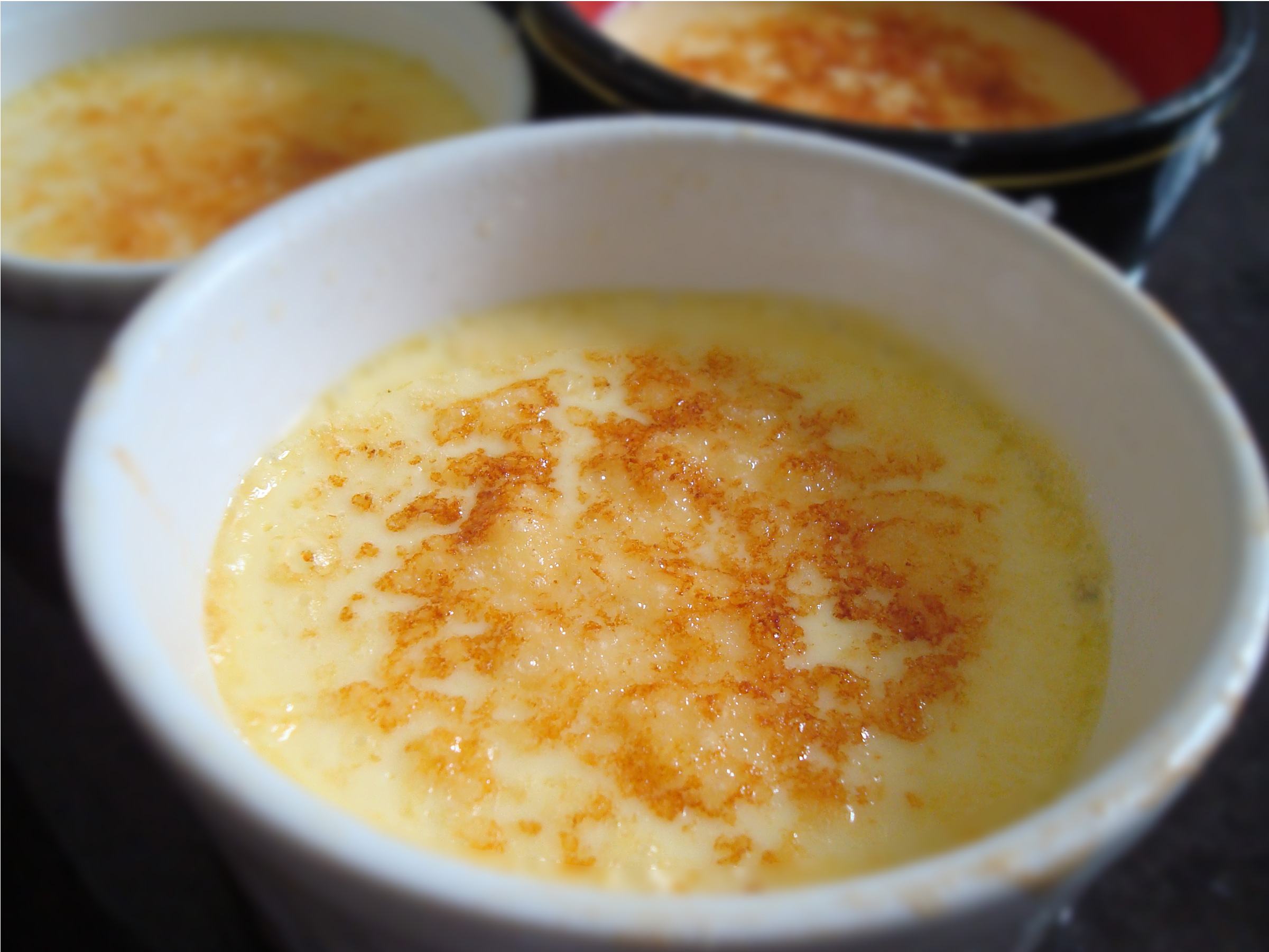 Parmesan custard? Anchovy toast? I know this sounds strange. But trust me this is a stunning starter for a fancy dinner.
And better yet, it's pretty simple. You can prepare the custard mixture  and the toast filling earlier, pop the custards into the oven when guests start to arrive, and cook the toasts just before serving.
The custard is light and silken, barely set, with an ever-so-slight grilled parmesan topping. It's served with anchovy toast, and don't worry how insanely anchovy the butter is, the dish needs its salty robustness. They combine in a match made in heaven.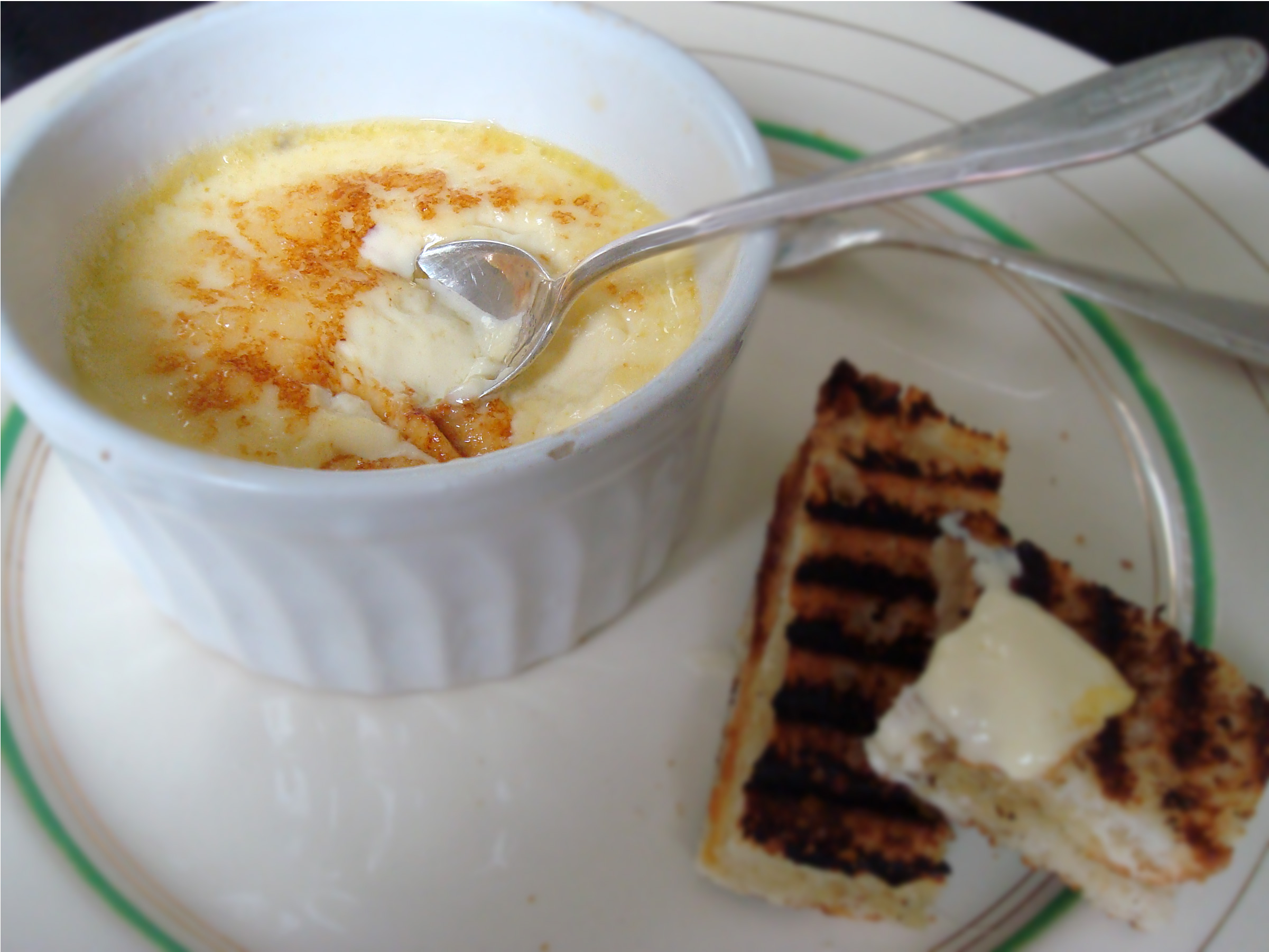 I've been looking at these luscious treats in Fiona Beckett's cheese book for months. She got it from London restaurant Le Café Anglais.
I was initially put off because I don't have a set of matching ramekins, but I looked round the kitchen and improvised, and you know I like the higgledly piggledy mismatch. They don't go into a very hot oven, I reckon you could easily use tea cups.
I would also recommend you grate your own Parmesan – the pre-grated stuff loses that lovely fruity top note that real Italian Parmesan brings.
Parmesan custards with Anchovy toasts
1 ¼cups of light cream
1 ¼ cups of whole milk
1 cup of finely grated Parmesan (you'll need at least 110g of cheese)
4 egg yolks
Cayenne pepper
12 anchovy fillets
3 tablespoons unsalted butter
8 very thin slices of rustic loaf
Sea salt and finely ground white pepper
8 ½ cup ramekins or over proof dishes, buttered
Serves 8
Mix the cram, milk and all but 1 tablespoon of the Parmesan in a heatproof bowl, place it over a saucepan of boiling water, and warm it gently until the Parmesan has melted. Remove from the stove and let it cool completely.
Preheat the oven to 300° F/ 150° C
Whisk the egg yolks, a pinch of salt, a pinch of white pepper, and a little cayenne pepper into the cool cream mixture, then pour into the prepared ramekins. It's about a third of a cup in each ramekin.
Place the ramekins in an over proof dish in the oven, then pour boiling water from the kettle into the dish to reach halfway up the ramekins. Cover the dish with a sheet of buttered baking paper and bake in the preheated oven for 15 minutes or until the custards have just set. Remove form the oven and turn on the oven grill or broiler.
Mash the anchovies and butter to make a smooth paste and spread over 4 slices of bread. Cover with the remaining bread and toast in a sandwich maker or panini machine. (Note I burnt mine a little in the picture).
Sprinkle the remaining Parmesan over the warm custards and brown gently under the hot grill. Cut the toasted anchovy sandwiches into fingers, serve alongside the warm custards, and prepare to be delighted.
Try a Champagne or any similar dry sparking wine with this.
I hope you come on over to my blog, Lifeandcheese.com for more cheesey delights.
Lucy