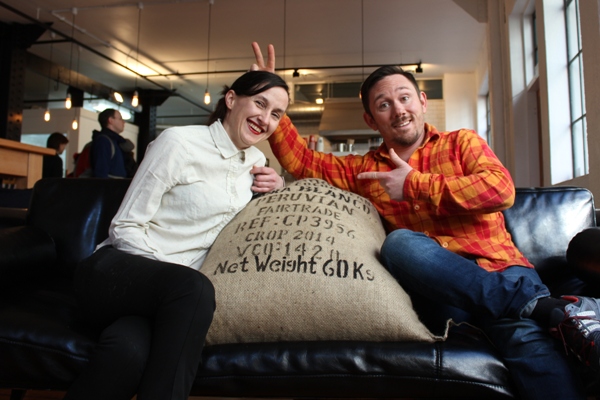 Earlier this year on Radio Live I interviewed Rochelle Harrison from the Wellington Chocolate Factory, in acknowledgement of their Salted Brittle Caramel Chocolate Bar coming Runner-up in the Cuisine Artisan Awards 2015.
At the time we were celebrating the attributes of that one bar but as I soon found out, the Wellington Chocolate Factory has a much bigger story to tell.
Rochelle's story is that of a pastry chef background (think top Wellington restaurants) and business partner Gabe Davidson had spent 13 years immersed in the Melbourne coffee industry.
In 2013 they joined forces and set up the Wellington Chocolate Factory (WCF), New Zealand's first bean to bar chocolate factory. Within 2 years of opening the WCF has been acknowledged as one of the country's very top artisan producers.
While the WCF are of course focused on creating high quality chocolate, they are also committed to producing chocolate that is based on ethics and sustainability and to put cocoa beans from the South Pacific on the map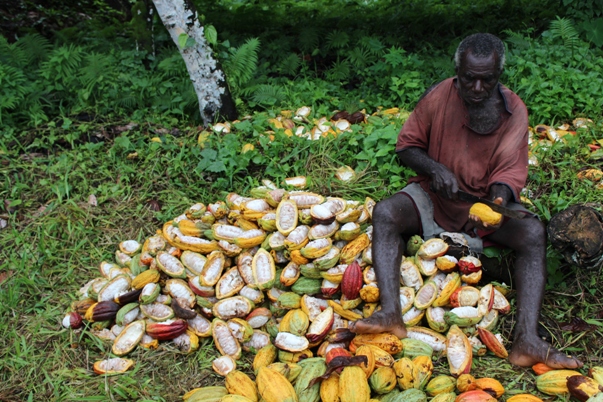 In fact their commitment to sustainability is such that come June they plan to wind-sail chocolate beans home from Bougainville to Wellington via Samoa and Fiji and along with the James the cocoa bean grower, Rochelle and Gabe will be on the boat as well.
The point of wind-sailing is that there is no fuel used whatsoever in the transport of the beans from country to country, making their carbon footprint nonexistent.
This novel approach to importation is one that both Rochelle and Gabe take seriously, "We just think this is such a great model. It's all about the beans and the farmer and sailing our product here the old-fashioned way."
"The voyage is part of a new revolution in artisan chocolate, where mega-industrialised production takes a back seat to skill, care and people. We want everyone to be part of making great chocolate and a better- tasting world."
While most of the chocolate makers in the world source cocoa beans based on a constant yield and hardiness, the WCF source beans based on quality and rarity.
They also deal directly with their farmers and ensure they are paid fairly for their product which then enables the farmers to continue to grow and flourish.
Historically Bougainville has produced quality cocoa but with the Crisis of the late 80s and 90s many things ground to a halt.  James Rutana, aka Mr Cocoa, is a local cocoa guru who is determined to put Bougainville cocoa on the world map.  With an enviable list of international study and experience in the cocoa industry – based in Jamaica, Ghana and New York, James is now again home in Bougainville, where post war he has had to start from scratch in growing and processing Bougainville cocoa.


With the help of a Kickstarter campaign WCF has so far raised over $36,000 which is being used to help James upgrade his cocoa bean plantation in Bougainville and the WCF have guaranteed to purchase the harvested beans which they will then sail back to New Zealand.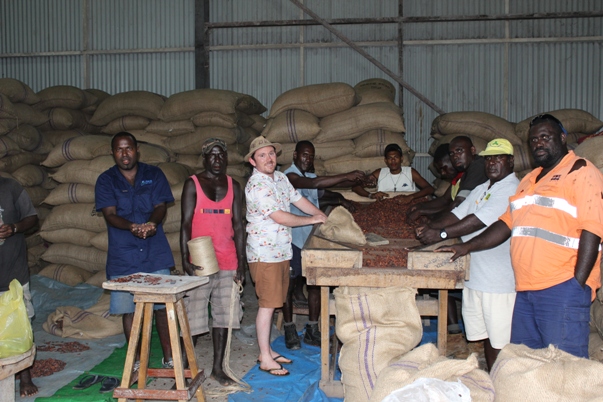 Once the beans hit NZ the chocolate-making process takes place in the WCF factory – in central Wellington (5 Eva Street, Te Aro).  The chocolate is all made using traditional chocolate making techniques that trace back to the 18th Century.  The resulting Bougainville Bar is a new bar for WCF and will be made from single origin Bougainville cocoa beans.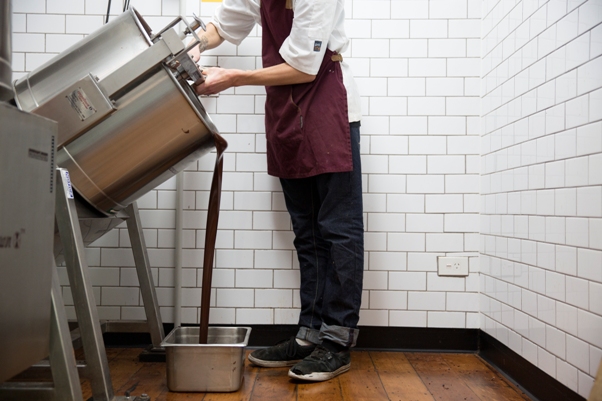 While cocoa beans will continue to come from Bougainville there is also talk of a Strongman bar from Samoa.
Attention doesn't stop at the chocolate either; the bars all have unique wrappers created by New Zealand designers, each with their own story to tell.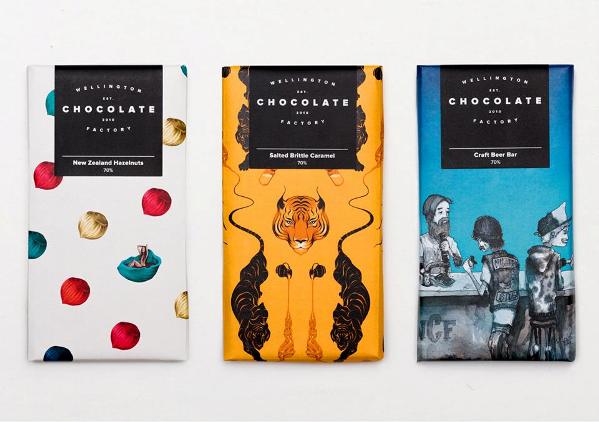 Wouldn't it feel good to be part of a better tasting world?