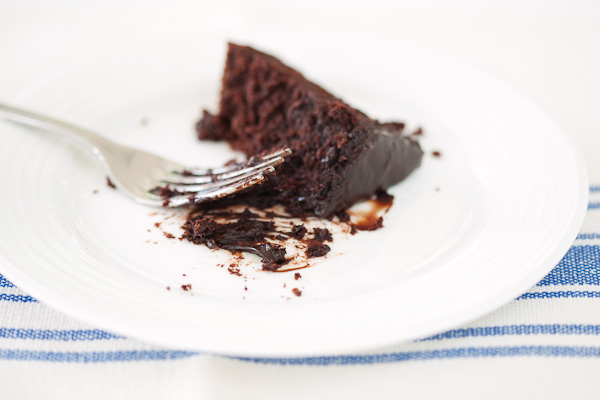 There are those of us in this world who like a little daily dose of chocolate just to maintain a level of equilibrium.
If, like me, you are one of those then there are probably very few days in your life when a chocolate something or other hasn't passed your lips.
Therefore it is important that we not only have chocolate but a good stash of chocolate recipes for when the need arises.
While the purists would say that chocolate must be 70%+ in cocoa solids and thus a reasonably pure form of dark chocolate, I am not one of those and have been known to enjoy anything from the creamy vanilla of Valrhona jivara to Cadbury crunch or the dark bite of Lindt Excellence 70% (especially good when sandwiched with gingernut biscuits).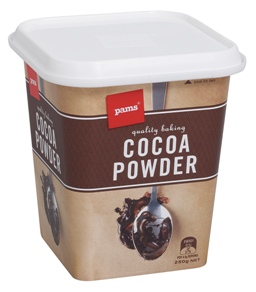 Similarly with my cocoa, while I will sometimes use a Dutch processed* (alkalized) unsweetened cocoa when making adult dinner party desserts, on the whole my cocoa is bought at the supermarket and after trial and error of the major brands my choice lies with pams®.
Many baking cocoas now seem to be lack lustre in colour and flavour and it is often a case of increasing amounts to attain a chocolate colour and having to reduce the flour accordingly to balance the dry to wet ratio.
Pams® cocoa however has a good depth of colour and flavour.
Dessert eaters can loosely be divided into two groups – those who choose the citrus option and those who go for chocolate. While I love a good tarte au citrone aka lemon tart, at this time of year when the cold is raging outside it has to be chocolate all the way.  Chocolate tart and mousse are perfect in summer but come mid winter it has to have a bit more stick the ribs.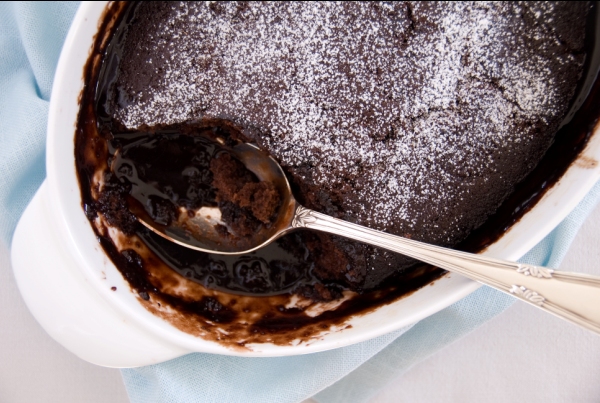 Chocolate self saucing pudding is one of winters pudding delights.  Sticky, saucy and cakey all in one, it is perfect for filling the belly and envoking a serious sense of comfort and wellbeing.
My self saucing puddings are always baked in the oven as I like a good crisp crust but there are those who swear by this microwave recipe and it certainly saves on time.
The restaurant style individual chocolate puddings that have a molten centre are completely a chocoholics dream.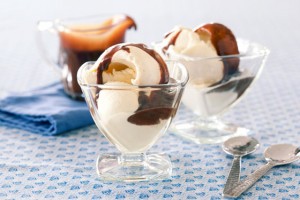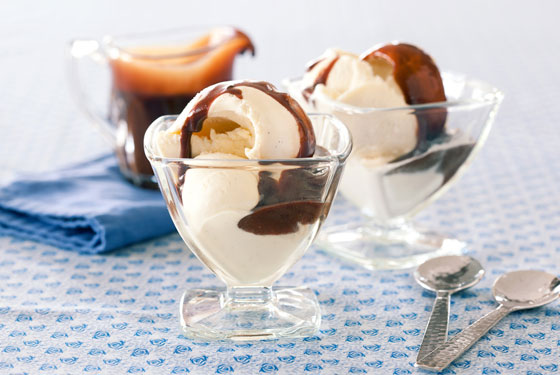 Virgil came up with this seriously good fudgy chocolate sauce in satisfying a craving for an ice cream parlour sauce he remembered from childhood.  It has become a family favourite.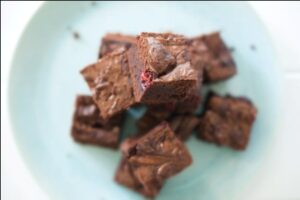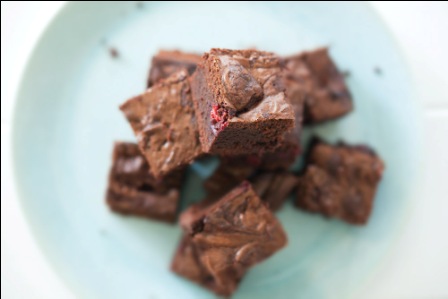 A slice of fudgy brownie is always popular and there are so many varieties and recipes already explored on our brownie blog but essentially no matter what your style preference I think we would all agree that a brownie needs to be moist but still with a degree of chew in the crust.
Frozen raspberries, white chocolate chunks, macadamia chunks or walnuts, can be mixed through the batter prior to cooking.
Chocolate cake comes in even more variations from the more frugal light afternoon tea cake that I remember as a child, to the fudgy flourless varieties that are rich and decadent.
Wendy's banana chocolate cake is one of foodlovers most popular recipes, chocolate yoghurt cake is a well known favourite, the celebration cake great for serving to a crowd, the Devils chocolate cake a good rich cake and this rich chocolate cake with ground almonds is delicious with chocolate sauce or some raspberry couli and a splodge of cream.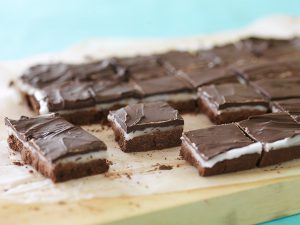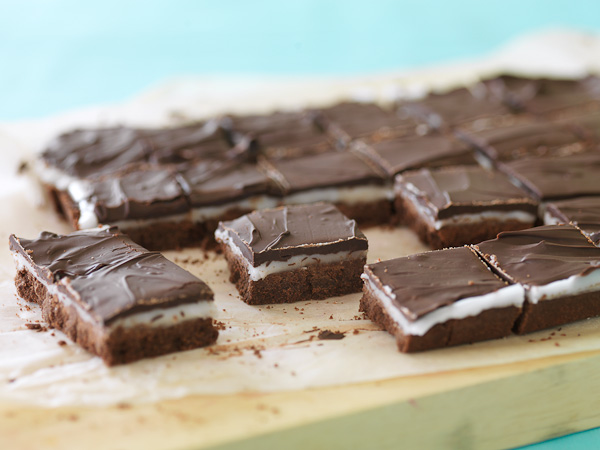 Chocolate slice gives the opportunity to combine chocolate with some of its best flavour matches and it is often perfect for cutting into tiny squares and served after dinner.
Chocolate caramel slice is an instant winner, chocolate peppermint slice, chocolate fudge or hedgehog slice has been around for years but is sometimes more decadent now than its humble beginnings.
One of our easiest and new favourite chocolate slice uses salty crackers combined with chocolate and caramel and is truly hard to resist.
And if all the above don't quite satisfy you then check out all of our chocolate recipes here on foodlovers.
Also on foodlovers – Let them Eat Chocolate Cake (Virgil)
* pams® have sponsored this segment at the request of foodlovers due to our using and liking their product.