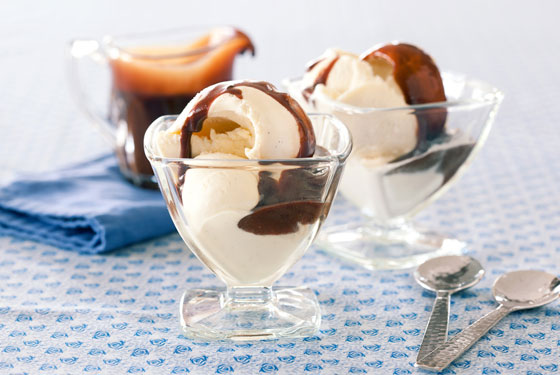 1 heaped tablespoon flour
generous pinch salt
1/2 cup cooking cocoa
1/2 cup (125g) butter
1 1/2 cups sugar
1 cup (250ml) evaporated milk.
2 tsp vanilla essence
Method
Sift together the flour, salt and cocoa. Mix to a smooth paste with a little hot water. Combine with butter and melt over a medium heat.  Stir constantly.
When all the butter has melted add the sugar. Once simmering add the evaporated milk and vanilla and stir until the sugar has completely dissolved
Remove from the heat and decant to a glass bottle of preserving jar. Allow to cool completely before sealing. Store in the fridge.
Place jar/bottle in a bowl of hot water five minutes before using.