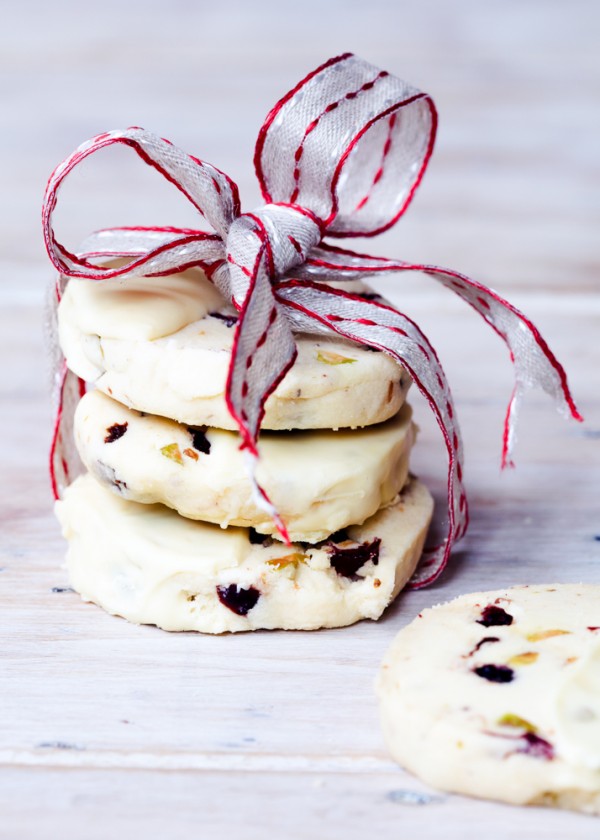 Homemade gifts are always gratefully received, they are popular with both those who love to cook and those who would rather leave it to others.
Over the years we have gathered a list of tried and true recipes that we believe are worth sharing.
This feature is brought to you by Pams.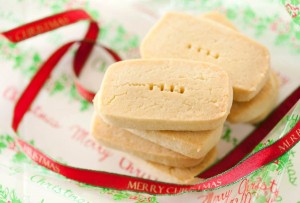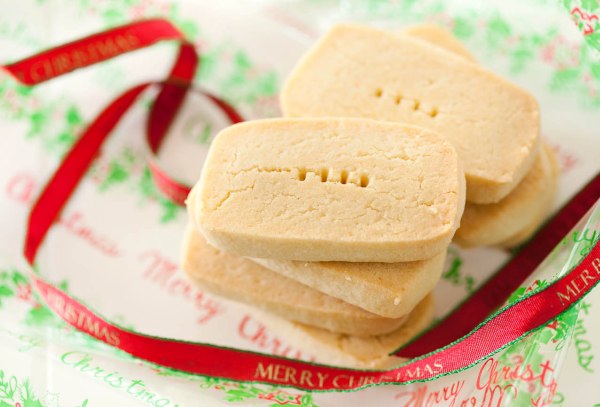 Shortbread really does have to be top of the list as it truly is one of the highlights of the festive season. We believe we have shortbread completely covered and you can see all of our recipes plus variations right here on How To Make Perfect Shortbread.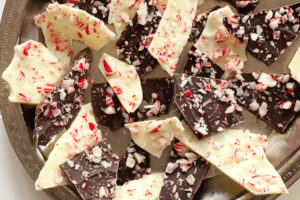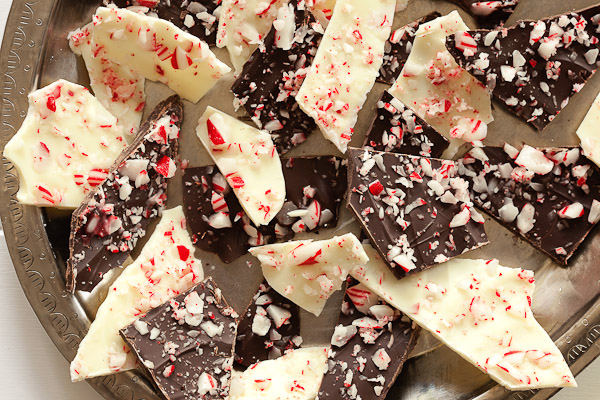 Chocolate bark is so super easy to make and also looks lovely You can experiment with a variety of nuts and dried fruit but these crushed candy canes on Mint Bark look festive and taste lovely as well.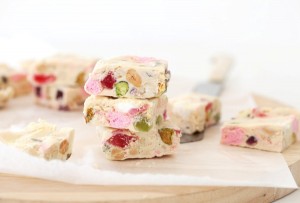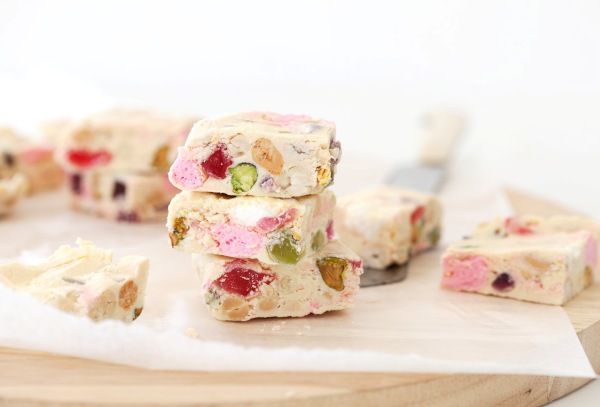 One of the ulitmate of Christmas indulgences is Rocky Road.  Whether you use white chocolate or dark, nuts and fruit or the more frivolous marshmallows, it is something to be savoured and devoured!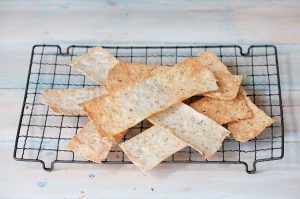 Feel like something with savoury crunch?  Fennel and Dill Lavosh can be cooked in batches while you are in the kitchen doing other things.  It is lovely and crisp and perfect served with a glass of wine.
White Christmas is a nostalgic Christmas treat for many, it is quick and simple to make and can look very pretty and festive.
This Raspberry Coconut Ice needs no cooking and is so very simple to make.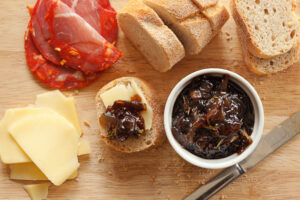 Summer holidays and chutney go hand in hand.  We particularly like having a Caramelised Onion Relish on hand and this one is super delicious.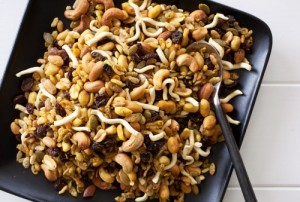 Nut mixes are always useful for serving when people pop in at drinks time.  Package them in a jar, tie with string or a ribbon and there you have a tasty gift.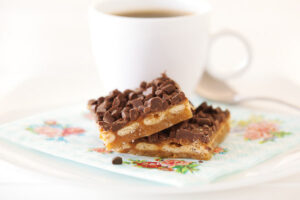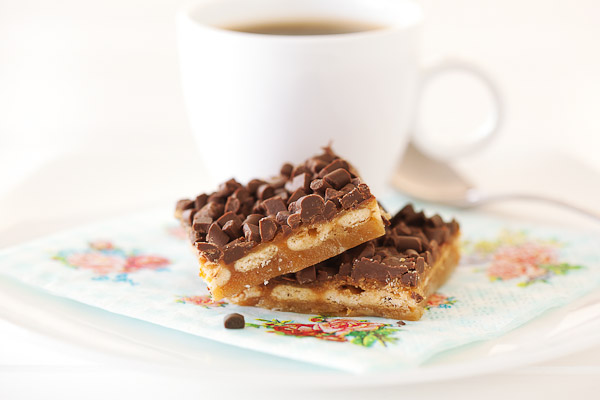 Chocolate Crack is one of the best things about December and about the only time of year that are are willing to make it!  Break it into chunks and wrap it in cellophane as a sweet and decadent gift.

Simple and economical to make, Labneh (yoghurt cheese) is a fabulous accompaniment to summer meals.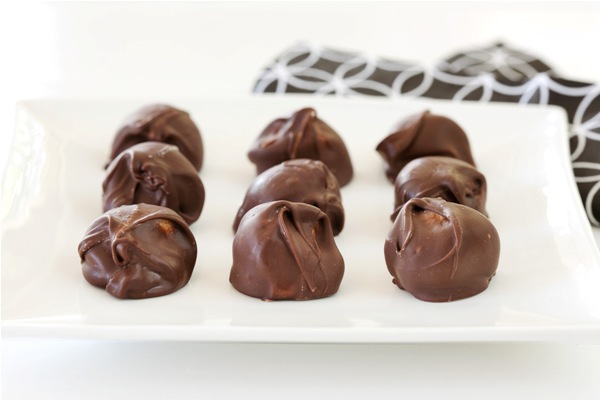 Like chocolate and like malt?  if so then you are sure to enjoy Chocolate Malt Truffles, mmm…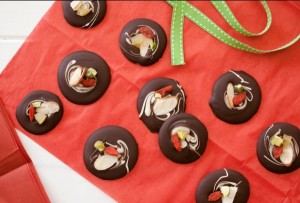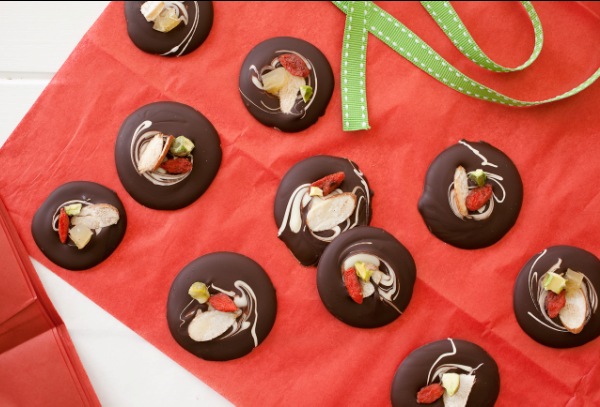 Another very simple idea that looks fabulous are these gorgeous little Fruit and Nut Chocolates

A bag of meringues is simple to do for those who like making them and such a welcome gift for those who don't.  They are also such and easy thing to take to shared dinners.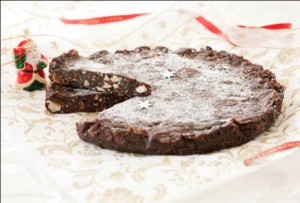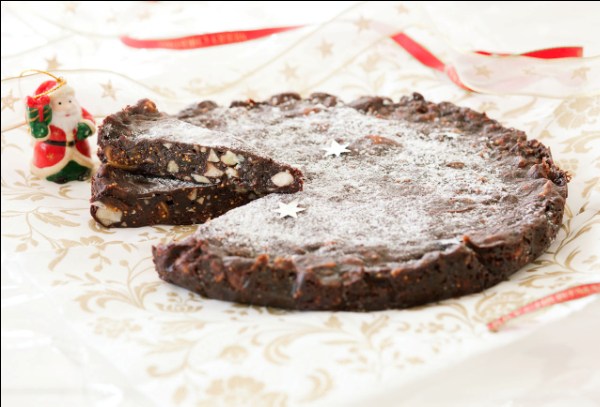 Panforte is delicious with creamy blue cheese or just as it it is.  It is easy to make and such a treat.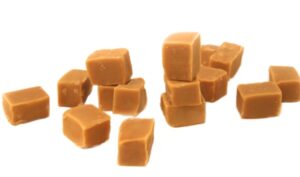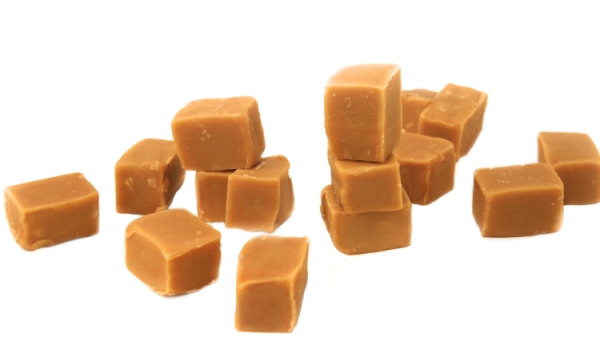 While Russian Fudge does take time and care to make, it is one of those things that is loved by many and you are likely to be praised for your efforts.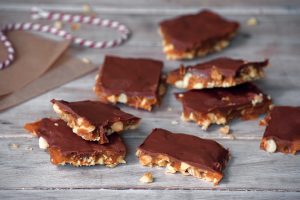 I almost finished this list without including one of my all time favourites being Chocolate Nut Brittle.  Is anyone else a fan?
For those that like treats a little less refined then a bag of Bliss Balls is sure to be a hit.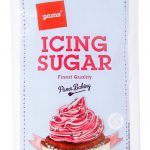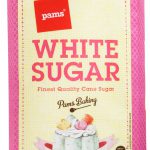 To help you get started with your Edible Christmas Gifts we have some packs of Pams baking ingredients to share.
Each pack will have some of our favourite Pams ingredients in and as we want to get your started on your baking we will be drawing 3 winners on December 4th and another 3 on December 11th.
To go into the draw simply enter your details below.