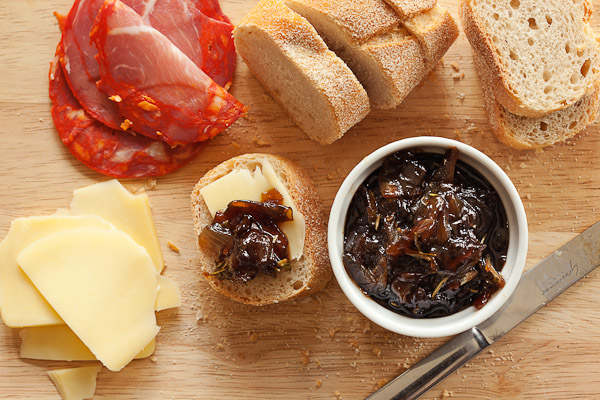 Yield:
Makes 5 x 250ml jars
Ingredients
2kg onions, finely sliced

50g butter

2 tablespoons olive oil

2 tablespoons grated fresh ginger

30g packet yellow mustard seeds

1 bay leaf

1 x 5cm sprig rosemary

750g brown sugar (3 1/2 cups)

375ml balsamic vinegar (1 1/2 cups)
Method
Place the onions, butter and oil in a saucepan and cook over a gentle heat until onions are tender.
Add the remaining ingredients and stir until the sugar dissolves.
Bring to the boil and simmer until dark in colour and jam like in consistency.
It should take an hour or so but if you increase the ingredient quantity it will take longer.
Pour into sterlised jars and seal.