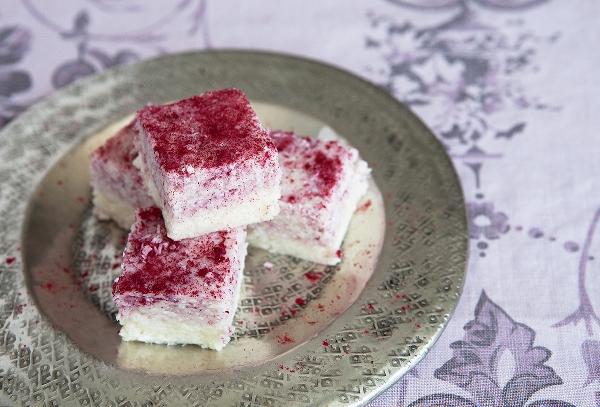 2 cups icing sugar
3 1/2 cups desiccated or thread coconut
1 x 395g can sweetened condensed milk
3 teaspoons freeze dried raspberry powder, plus extra for sprinkling on top.
Method
Grease and line a 20cm square tin with baking paper.
Mix the icing sugar and coconut together in a bowl and then mix in the sweetened condensed milk.
Press half of the mixture into the tin.
Mix the raspberry powder into the remaining mixture and press on top of the base. Refrigerate overnight.
Sprinkle extra raspberry powder on top of the coconut ice and cut into small pieces.
Store in the fridge in an airtight container.