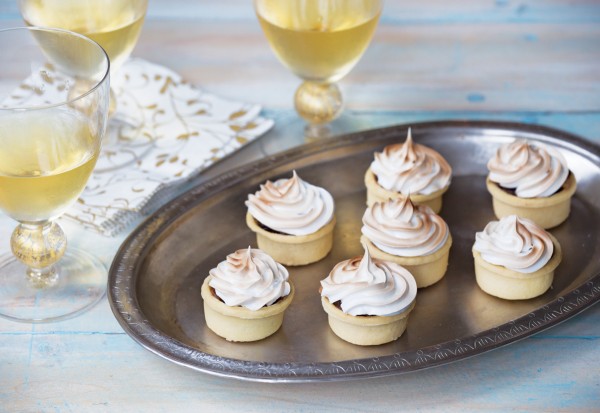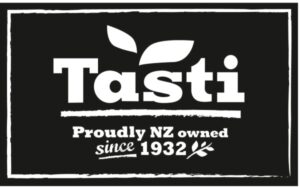 With Christmas getting closer by the minute yet spring temperatures still giving us some cool days, it is a great time to get into the kitchen and start some of your Christmas baking.
Many say Labour weekend is the time for cakes but for most of us it is sometime around now that we start to think of fruit mince, cakes and puddings.
Even though a summer Christmas means loads of fresh fruit, the dried fruit treats give a sense of tradition and occasion that just makes Christmas the special time that it is.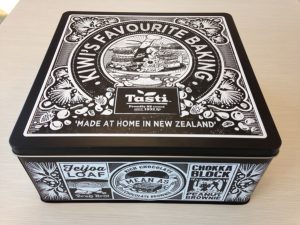 Tasti is synonymous with quality dried fruit and nuts and this year they have bundled some of the essential Christmas cake ingredients together; fruit mix, red cherries, green cherries, almonds, walnuts and crystallised ginger, in one tin (plus recipe) which you can purchase in supermarkets for a very reasonable $19.95 from now until Christmas.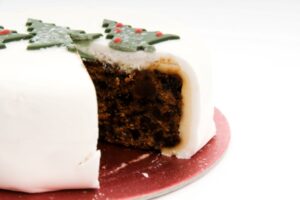 Whether you are making a Cathedral window Christmas Cake, an Easy Christmas Cake or Traditional Rich Christmas Cake, we have plenty of tried and true Christmas Cake Recipes for you to pick from .
*When a recipe calls for sultanas, currants, raisins and cherries, for ease you can add up the amount and use ready mixed fruit mix instead.
Our Christmas Cake feature also has great tips, hints and recipes designed to make your Christmas cooking easier.
*Fruit sinking is usually a recipe issue, the batter is too runny to support the fruit.  However you should also rinse, dry and chop sugar coated fruit such as glace cherries before adding to your cake mixture.
*The darker the sugar, the richer in colour and flavour the cake will become
Chocolate brownie is always popular regardless of the season, we have made an extra festive version using fruit mix, ginger and chopped almonds (or walnuts).  It is so moist and tasty that we recommend making a double batch (it freezes well too).
Festive brownie
Fruit mince pies are popular at Christmas drinks, this year we have topped ours with Italian meringue and wow they are good.  They look pretty too don't you think?  You can buy baked sweet pastry shells, or make your own. Tasti makes ready to use fruit mince or if you want to make your own then do look at  Hester Guy's fruit mince recipe, remembering you can swap the first few ingredients for fruit mix if you like.
Christmas and shortbread go hand in hand and one of our most favourite shortbread recipes is Ginger and Chocolate, to make your shortbread very festive how about substituting the chocolate for fruit mix and then dipping the shortbread pieces into melted chocolate.
Another favourite is Christmas Chocolate Truffles, made with fruit mix and chopped ginger.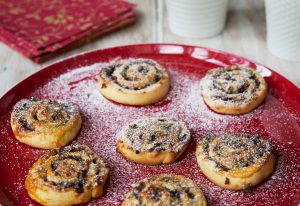 Mixed fruit pinwheels or brioche are quick and easy to make and super delicious with morning coffee.
Essentially just roll out sweet short pastry (or brioche dough) spread with fruit mince, roll into a pinwheel, slice and bake on a tray in a moderate oven for about 15 minutes.  Dust with icing sugar and serve warm…..
 I can't remember how many Christmas puddings I have made using this recipe but it is definitely in the hundreds!  The pudding is moist, dense and super rich and delicious.
Christmas Pudding
*Alcohol in Christmas cakes helps to give a rich flavour, moisture and to help preserve the cake giving it lasting ability.
*Lining cake tins with layers of paper helps prevent the edges from drying out or burning during the long cooking process.
As it is the season for giving we have 3 x Tasti Christmas tins to give away.
Packed with fruit mix, cherries, almonds, walnuts, ginger and of course a Christmas cake recipe, these really are a special Christmas treat.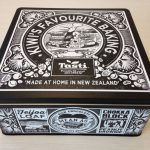 To enter into the draw to win one of the tins simply enter your details below.