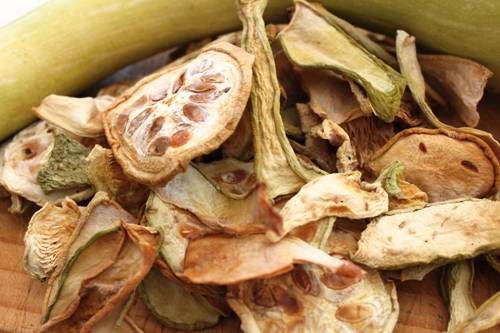 Virgil Evetts
I have little time for substitutes. Sure if there's a war on or something, but otherwise, no thanks. If you don't mind, I'll stick with real cream, real sugar, real meat. Substitution is just another kind of compromise, and don't we make enough of those already?
But of coarse, there are exceptions. Sometimes something originally conceived as a substitute, over time becomes so much more. Take for example, the many and varied meat substitutes abroad in the world today.  Thanks to that ancient partnership of pressures – economics and religion – this genre has been explored and shall we say fleshed out, over thousands of years.
The traditional faiths of India and China, have always taken a rather dim view on killing for the sake of consumption. Neither Buddhism nor Hinduism explicitly prohibits the practise, but doing so is seen as decidedly un-evolved and spiritually grubby. Both of these belief systems have been tut-tutting at meat eaters for eons, so it's no surprise that the faithful have rustled up some rather sophisticated stand-ins.
Among Hindus it's less a matter of meat eating being sinful than the idea of killing and consuming a fellow creature as being kind of gross. However, contrary to popular belief India is not a vegetarian majority country. Never has been, that's  just the spiritual ideal.  Despite my fondness for a bit of flesh I can't really argue with this philosophy, but also believe it's a human's lot to be a little bit self loathing.
Many Indian cuisines (yes, plural – there is no single Indian Cuisine) replaced meat with beans and pulses, as well as dairy protein in the form of yoghurt and paneer.  Rather like a very dense and fudgy ricotta, paneer is nothing more than heated and curdled (usually with vinegar or citrus juice) cow's milk, which is strained and pressed. It tastes sweetly of milk and can be tossed into pretty much any sort of Indian curry. To call it a meat substitute is a bit like saying wine is a grape juice substitute – sure it was, thousands of years ago, but now it's just wine, and proudly so. Today, paneer is a much-loved ingredient unto itself, and is enjoyed by Indians of all dietary persuasions. As a great foil for flavour and texture, paneer works well with salty, sweet, wet and dry. Although it's easy and rather pleasing to make your own paneer, I'm not convinced it's very economical when you figure in the price of milk (static or no, it's far from cheap these days), and your time. That said, it's a great skill to have ticked off, as one never knows when society will fall, and no doubt some of you have a cow rattling around the place already.
Tofu
Tofu is in many ways the East Asian counterpart to paneer. Dairy never took off in this part of the world and remains, to many therein, a wholly repulsive concept. But in the human diet, protein will out, so the obediently Buddhist ancient Chinese stopped sticking pigs and developed tofu.  No mean feat. Despite its mild flavour and pristine appearance, tofu is very sophisticated stuff. If it was invented today we would still be wowed by its complexity and the metamorphosis from its core ingredient, the humble but massively influential soy bean. 
Tofu is made rather like cheese.  It's a modified form of milk – albeit soy milk – which is coagulated with gypsum (or among other things nowadays), and then pressed into blocks. The degree and duration of pressing dictates the style of the finished tofu – silken or firm. Also like cheese, tofu is sometimes fermented and aged, resulting in such delights as "stinky tofu," a brazenly faecal challenge even to my tastes, but hugely popular in some circles.  Freshly made tofu however has a very delicate, subtle flavour and sweetness, a bit like very fresh mozzarella.  Deeply comforting and reassuring stuff. 
There are literally thousands of recipes incorporating tofu, and Buddhism has long since found loopholes around vegetarianism. Today even most devout modern Chinese (secularism- of a sort- is more the norm) are enthusiastic carnivores and these days eat tofu simply because they like it.
Tofu got a bit of a bad rap in the west thanks to the pious meddling of various health advocates of the caftan-wearing kind, who prescribed its use with gay and often grotesque abandon. But tofu is not some flash-in-the-pan creation of hippydom; it's been around for thousands of years, is mild, yet tasty, nutritionally dense and uncommonly versatile.  What's not to like?
Tempeh
The soy bean is also the main ingredient in Indonesia's meat substitute of choice. Here it is transformed into tempeh, a delicious firm cake of fermented and pressed whole soy beans. Tempeh appears in spicy salads and soups, can be grilled, fried or used pretty much anywhere you might use meat. Many Indonesians would consider life all but intolerable without their daily tempeh fix.
Even more beloved than tofu by the modern health-obsessive, tempeh is bursting with nutritional virtue. Admittedly it does look like something scraped from the back of the fridge, but it's really very tasty, with more substance and texture than tofu. I'm particularly partial to tempeh lathered with peanut sauce in gado gado, as much for its nutritional corruption as the sauces' rich and pungent flavour. Just because something is labelled a health food doesn't mean it can't be led astray.
Mock meats
A more recent invention is the genre of mock meats made from textured vegetable protein, tofu or gluten.  These are designed to look and taste like real meats. I assume they are mostly aimed at reluctantly reformed meat eaters rather than dedicated vegetarians. On my travels through Asia I've eaten some extraordinarily good examples of mock roast duck, mock bbq pork, mock chilli chicken etc.  These mostly wheat-based products really do look, feel and taste like the real thing, and I've eaten them voluntarily on many occasions when there were plenty of genuinely meaty alternatives. I'm yet to find anything quite so compelling in shops here.
And finally we come to my current substitute de jour, more meat pretender really than worthy substitute actually: dried zucchini. I resent that snort of derision.
Unlikely as it might sound; dried zucchini and various other substantial vegetables were for hundreds of years used as meat-like fillers in the cooking of impoverished Sicilian peasants. Despite the modern fixation with 'peasant food', there was nothing charming about peasant life.  It meant dire poverty, back-breaking labour and a blink-and-you'll-miss-it life expectancy. Farmed meat was prohibitively expensive, and game was the exclusive preserve of local land owners. So the average peasant got by with a lot of beans, bread and whatever bones and offal they could lay their hands on. Dried, salted vegetables such as zucchini were often added to thin soups and stocks for their remarkably meaty texture and flavour. Although no longer necessary (and never very worthy from a nutritional standpoint), this unusual innovation has remained a part of Sicilian food tradition.
This summer a daunting over abundance of zucchini rampicante (trombincino) encouraged me to try out this quaint old practise. So following the few anecdotal details I could glean, I thickly sliced and liberally salted several midsize zucchini and dried them in a very low oven over about six hours. The resulting pale, shrunken disks were ugly as sin, shockingly salty and tougher than sun-baked leather. All was going according to plan.
Rather like salt cod the dried slices need soaking before use. I find about 15 minutes is sufficient to soften them up nicely, while maintaining the chewy, meaty texture.  What you end up with really does, feel and taste quite remarkably like some sort of meat, roughly between chicken and pork. Sort of. 
Once soaked the zucchini-meat can be used in pasta sauces, stews and soups, but should always be added during the last few minutes of cooking or it will disintegrate and over-season the dish. It also makes an excellent antipasto, pre-soaked and drained, dressed with the best oil, a little garlic, parsley, chilli and a squeeze of lemon juice.
I was sufficiently impressed to harvest my remaining zucchini crop – some five kilos – and dry them too. Hardly a genuine meat substitute but speaking as an avowed meat-eater- what do I care?