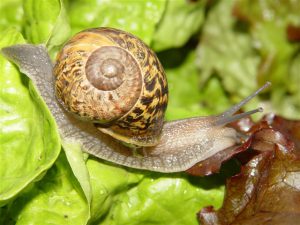 Virgil Evetts
I used to view snails on a dinner plate with such squinty-eyed scepticism – for all the usual reasons I suppose – their sliminess, their squelchyness, the havoc they wreck in the garden. On the rare occasions when I've felt (reluctantly) compelled to push aside this prejudice for a tong-full of butter-sodden, grilled (and most assuredly tinned) escargot, I've been underwhelmed at best  by what little flavour was left standing under the onslaught of garlic (and quietly horrified if I've paused to examine what I'm slipping into my mouth). So it would be safe to say that up until very recently, when I experienced a minor gastropodal epiphany, I was no great fan of the snail in any way, shape, form or location.
It's quite an achievement to change a person's (culinary) perspective – period; and pure witchcraft to do so with the lowly snail.  Yet Raewynne Achten and Jaye Sims, of Hawkes Bay-based Silver Trail Snails, managed just that with this humble food freak. I met this good keen pair of snail-pokes at a small soirée in Napier recently which featured the fine company and wares of several esteemed Hawkes Bay food and wine producers.  While there was much to ooh and ahh over that evening, the star attractions for me, and certainly the cause of the greatest stir, were Silver Trails' fabulous fresh snails -served either crumbed and deep fried, or in the form of an excellent pâté with pork shoulder. I can be a jaded, unmoveable cynic at times (more often than not if I'm honest), but these snails delivered exactly what I crave in food – surprise, excitement and innovation.
Unlike the black and very chewy tinned French (-labelled but mostly Thai-produced) Burgundian snails, which are the most commonly available in New Zealand, fresh petit gris (garden snails) have a delicate texture, reminiscent of very good squid, and a flavour somewhere between clams (cockles) and mushrooms.  They really are quite startling good – not that I should be surprised; snails have been eaten by humans throughout the world for thousands of years and have acquired the status of a true delicacy in many cuisines. Unlike many 'gross – factor' novelty foods (scorpions, snakes, prairie oysters et al), snails are not merely edible, they're delicious. I'm just sorry I wasted so many years determinedly avoiding them.
While the larger Burgundian (Helix pomatia) variety is the most famous of the European edible land snails, it's considered by some to be inferior to the common garden snail, or petit gris (Helix aspersa).  This is the very same creature we routinely poison with pellets, stomp on with glee and curse to Hades in the vege patch.  Now before you get too caught up in flights of fancy (as I did) about making the best of a bad situation, although a committed gardener/cook technically could harvest and prepare their back-yard nemesis, it is a laborious and time-consuming process. The snails require a protracted period of purging on bran  to clean their guts of toxic or disease-carrying matter, followed by a great deal of fiddly cooking and shelling. A job best left to the experts methinks. Having said all that, one of these days, too-much-time on-his-hands food geek that I am, I'll probably give it a whirl.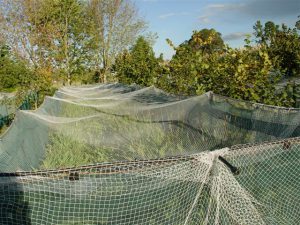 Snail farming, or heliciculture (who knew it had a name?), is certainly a specialist field and a rather niche endeavour to say the least.  Silver Trails are currently the only commercial operation in New Zealand, but through the sheer quality of their products have earned a loyal following among some of New Zealand's best-known chefs, including Tony Astle (Antoine's) and Martin Bosley (Martin Bosley's Yacht Club Restaurant). 
Raewynne and Jaye originally conceived of the business as a means of making a relatively easy income from their modest Hawkes Bay lifestyle block. But the pair quickly learned that snail farming is not quite the walk in the park they had imagined and, being as it was an almost unchartered territory in New Zealand, they endured their fair share of pioneering trial and error along the way. But despite the best efforts of marauding birds, and the unpredictable extremes of the Hawkes Bay climate – ranging from scorching heat to floods – the business prevailed and is now turning more than a few heads in food trade, with production increasing every year. Silver Trails expects a harvest of around 100,000 snails this summer season alone.
Silver Trails breed and rear their snails in outdoor enclosures, which offer shade and protection from predators as well as plenty of food in the form of living brassicas and plantain. Only the biggest, plumpest snails are selected for harvesting, which occurs during the summer months when they are most active and rapidly gaining weight.  The snails are sold pre-cooked, whole and un-gutted. This makes for a better-looking (the blackened splatter that is the tinned and gutted French snail attests to this) and, experts insist, better-tasting snail.
At present Silver Trails supply fresh, whole snails direct to restaurants, and jars of snails preserved in white wine and cider vinegars for the general retail market. The snail and pork shoulder paté mentioned earlier is still a product in development, but I for one would be greedily pleased if it appeared for sale (hint-hint if you're reading this Raewynne and Jaye) in the future. It has all the best qualities of a rustic French country pate with a unique and delicate sweetness imparted by the snails. My kind of food.
The world is awash with recipes for snails if you care to look – from paella to pasta, risotto to soup – but to the snail neophyte, and let's face it, that's most of us, I would suggest starting with something a little less confrontational. The standard French bistro approach is to pop the pre-cooked snail back into the shell along with a generous plug of parsley-flecked garlic butter (go easy on the garlic with this recipe, as the fragile snail flavour can be lost so easily), and then grill until sizzling and oh-so-fragrant.  This makes a fine and dandy morsel when served with good, crunchy baguette and plenty of rough red wine.
The best way to approach any natural revoltion you may have at the thought of eating snails is to remember that, in fact, all shellfish – be they mussels, oysters, paua or clams – are really just types of snails. If you enjoy eating those, land snails shouldn't be too big a leap.
Do try snails if, or when, the opportunity should present itself, because like me you might just discover a slimy new love.
We have a jar of beautiful Hawkes Bay snails- kindly supplied by Silver Trails Snails- to give away to one lucky Foodlovers reader. To enter, just tell us about the scariest thing you've ever eaten…