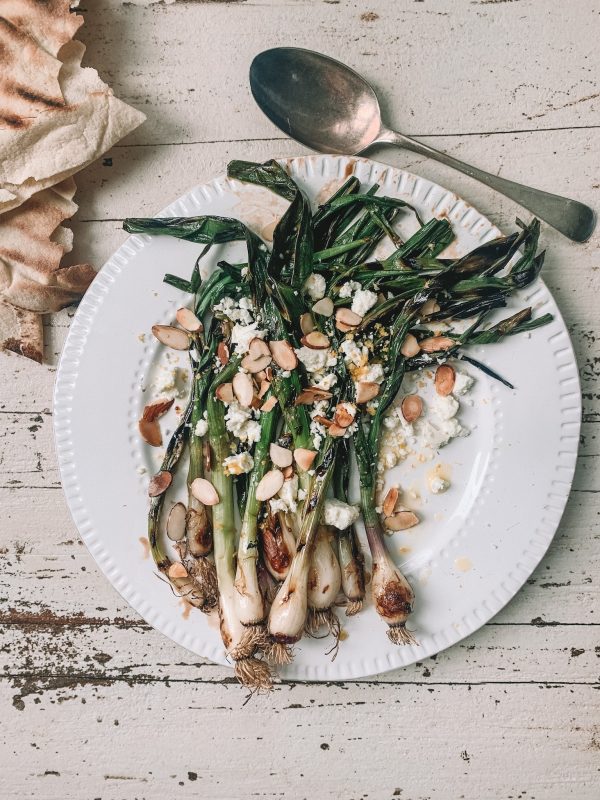 Chargrilling spring onions brings out a lovely soft mellow onion flavour and they are literally cooked in a few minutes.
They make a lovely side dish to a shared meal.
Ingredients
2 bunches (approx 12 individual)

spring onions

olive oil

1/4 cup

flaked almonds, lightly toasted

small handful

crumbled feta

1 teaspoon

grated lemon zest

sea salt and freshly ground black pepper
Method
Wash the spring onions and then trim the very tops of the green leaves and chop off the roots if you prefer.  I like the look of leaving them intact.
Heat a griddle pan or bbq hot plate on high, arrange the spring onions on the plan and add a little drizzle of oil.  Cook for a couple of minutes before turning, the aim is for good colour and also for the spring onions to become tender.  This will take about 5 minutes in total.
Serve sprinkled with almonds, feta and lemon zest and season with salt and pepper.