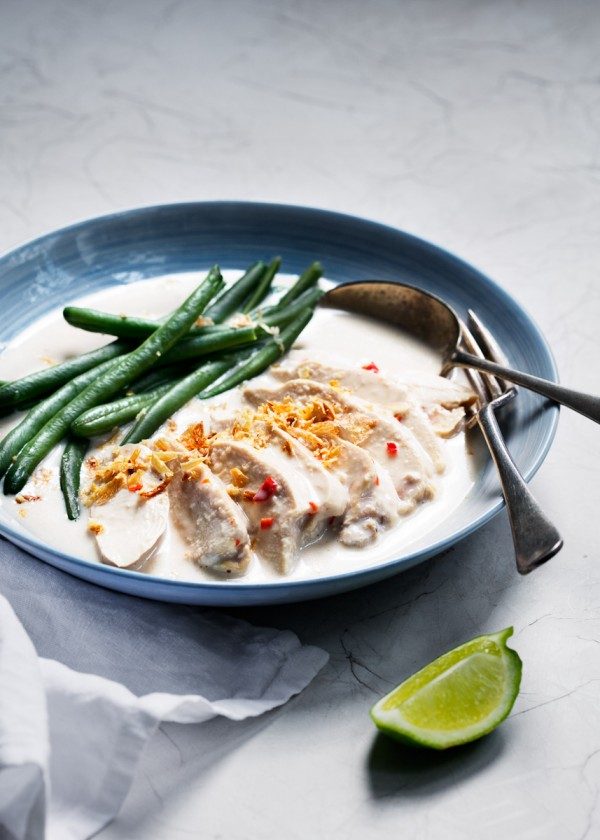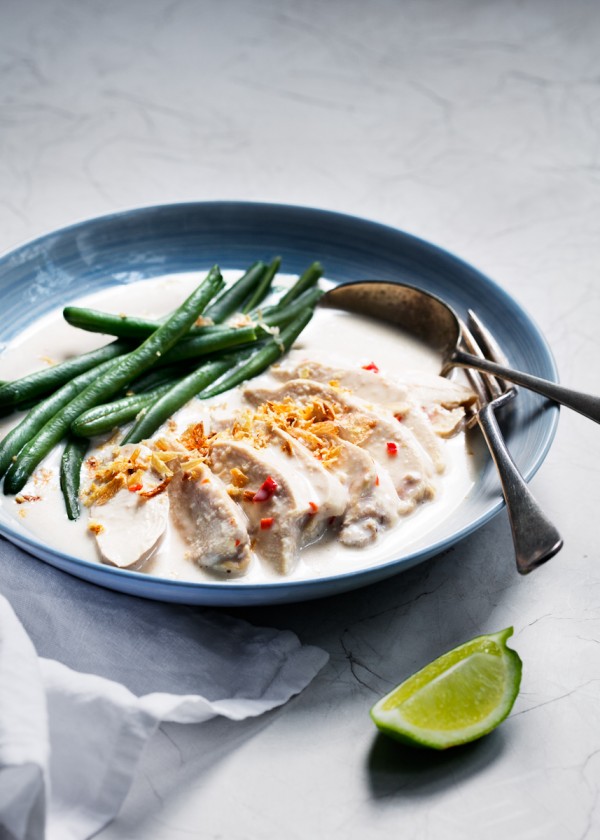 Light, fragrant, soothing and delicious.  This dish is perfect for nights when you just need something gentle yet tasty.
Ingredients
1-2 tablespoons

oil

1/3 cup

finely chopped shallots

1 clove

garlic, finely chopped

1

red chilli, seeds removed and finely sliced

4 cups (1 litre or 36 fl oz)

chicken stock

400g (14 fl oz) can

coconut milk

2 tablespoons

lime juice

1-2 tablespoons

fish sauce

2 cm (just under 1 inch)

piece of ginger, grated

3-4

Rangitikei chicken breasts (skinless and boneless), sliced

150g

green beans (or bok choy or broccolini)

2 tablespoons

crisp fried shallots (optional)
Method
Heat a film of oil in a large saucepan and gently cook the shallots and garlic until tender.  Add the chilli to the pan and cook a further minute before adding the chicken stock, coconut milk, lime juice, fish sauce and ginger.  Bring just to the boil and then simmer for 15 minutes.  Taste the broth and add a little salt if you think it needs it, this will vary on the stock used.
Add the chicken to the pan and gently poach until cooked through.
At the same time lightly cook the beans in a pan of boiling water.
Divide the broth between 4 bowls, add chicken, beans and a sprinkle of crisp fried shallots if using.
*Crisp fried shallots or onions can be purchased at Asian grocery stores.
**Serve with rice or rice noodles if you like.