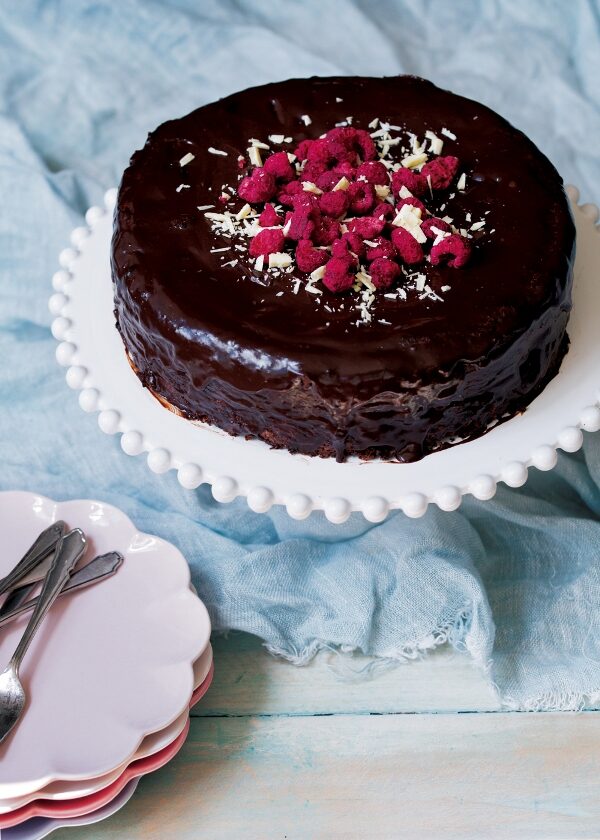 By
Ingredients
225g butter

225g dark chocolate, roughly chopped

225g ground almonds

6 eggs, separated

1 cup caster sugar

2 tablespoons strong black coffee

1 teaspoon vanilla extract
Method
Preheat the oven to 170 C, line the base and sides of a 23cm spring form round cake tin with baking paper.
Gently melt the butter, chocolate, coffee and vanilla together in a bowl over a saucepan of simmering watert.  Once the chocolate starts to melt then gently stir the mixture until smooth, remove from the heat and mix in the ground almonds.
Beat the egg yolks and sugar together until pale and creamy.  Mix in the chocolate mixture.
In a clean bowl beat whites until stiff peaks, gently fold of heaped spoon full of the egg white into the chocolate mixture to loosen the mixture and then fold the remaining egg white through. Take care not to over mix.
Cook the cake for 55 minutes, cracks may start to appear on the surface as it cooks but this is fine.
Remove the cake from the oven and allow to cool in the tin.  Once cold, turn out onto a serving plate and cover with chocolate ganache.  Decorate with fresh or freeze dried raspberries and white chocolate shavings.
Serve in small slices.