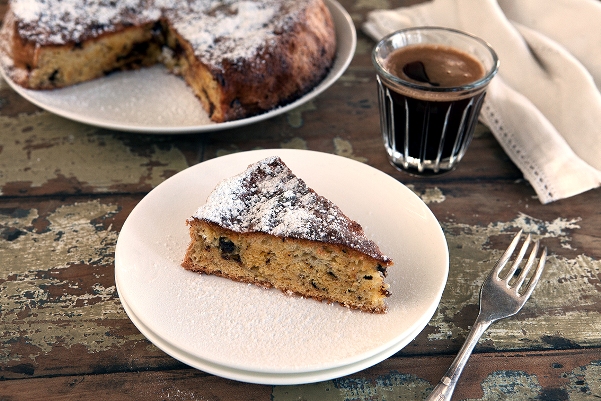 Ingredients
4 eggs, separated

3/4 cup sugar

70g packet

ground almonds

1/2 cup

gluten free baking mix

Finely grated rind and juice of 2 oranges

100g

dark chocolate, chopped into small pieces
Method
Preheat the oven to 180 C. Grease and line a 24cm spring form cake tin.
Set aside 2 tablespoons of sugar and then beat the remaining sugar with the egg yolks until pale and creamy.
In a separate bowl with clean beaters whip the egg whites until just stiff.
Mix the almonds, baking mix, orange rind and chocolate into the creamed butter mixture and then gently fold in the egg white.
Spoon the batter into the prepared tin and bake for 35 minutes until the cake is golden and tests cooked.
Squeeze the orange juice from the oranges and mix with the 2 tablespoons of sugar.
Drizzle syrup over the hot cake.
Remove the cake from the tin and serve just warm or at room temperature.
Dust with gluten free icing sugar prior to serving if you like.