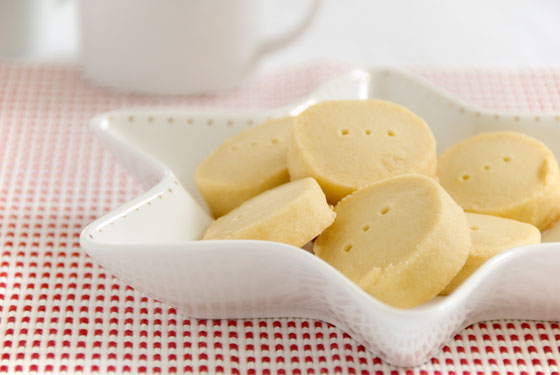 makes 36 pieces
Ingredients
250g butter
3/4 cup icing sugar
2 cups flour
pinch of salt
Method
Preheat oven to 160 C.
Beat butter and sugar until pale and creamy.   Mix in flour and salt and mix well.
Turn out onto a bench and lightly knead.  Roll into logs approximately 4cm in diameter and cut in .5 cm slices.
Place on a cold tray and bake for 15-20 minutes until firm but not coloured.
Cool on a wire rack and store in an airtight container.