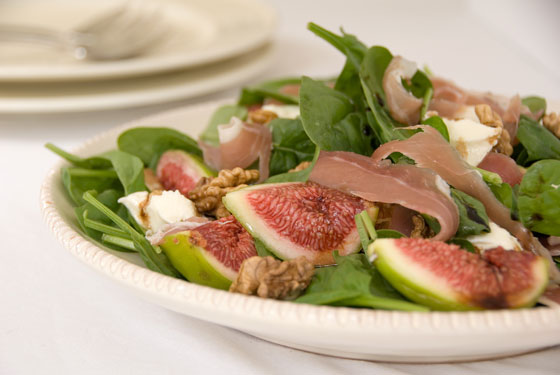 Serves 4 as a side dish.
Ingredients
3 large handfuls

baby spinach leaves

4

ripe figs, quartered

100g

finely sliced prosciutto

3/4 cup

walnut halves, lightly toasted

100g

ricotta

2 tablespoons

extra virgin olive oil

1 1/2 tablespoons

red wine vinegar

freshly ground black pepper
Method
Place spinach leaves on a platter and scatter with figs and prosciutto.
Sprinkle with walnuts and spoonfuls of ricotta. Drizzle with olive oil and red wine vinegar and a grind of black pepper.