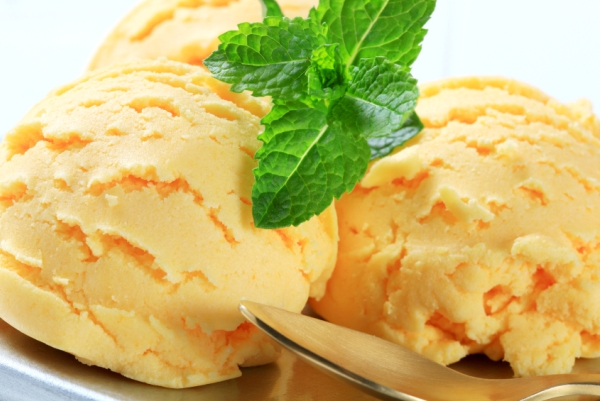 Ingredients
300ml bottle cream

1 cup Greek style natural yoghurt

1 can (approx 400g) sweetened condensed milk

850g can mango puree or 2 x 420g cans mango slices

1/2 teaspoon ground cardamom (optional)
Method
Whip cream in a large bowl just until peaks form when you lift the beater or whisk from the cream.
Combine the condensed milk, yoghurt, mango and cardamom and then fold into the cream.
If using mango slices then drain them from the liquid and puree in a blender before using.
Pour the mixture into a plastic container with a sealable lid.  Freeze overnight or until firm.