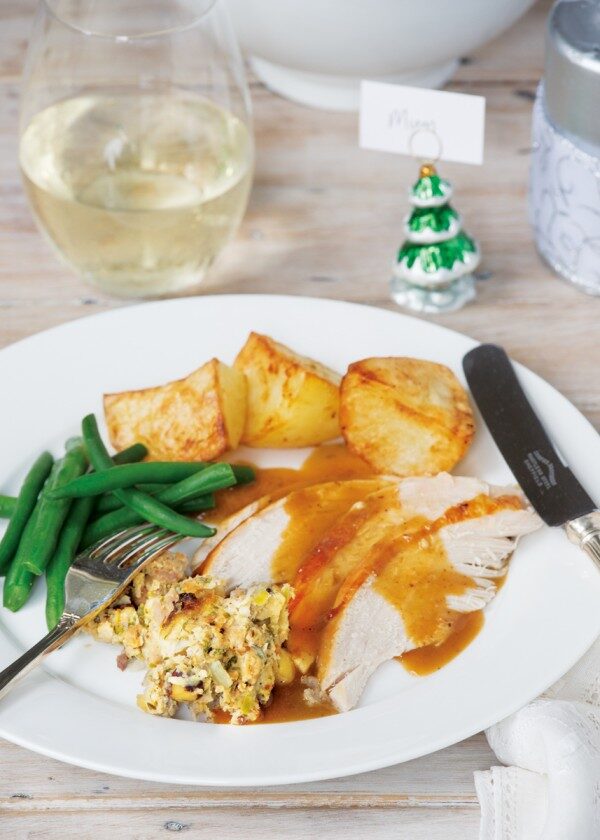 Ingredients
2

medium onions, finely chopped

2 teaspoons fennel seeds

500g traditional pork sausages

150g whole grain breadcrumbs, lightly toasted

1 green apple, grated (skin included)

½ cup hazelnuts, lightly toasted, skins removed and nuts roughly chopped

¼ cup

chopped parsley

2 teaspoons thyme leaves

1 egg, lightly whisked
Method

Makes enough to stuff a size 5.5 Tegel Turkey
Heat a film of oil in a large frying pan and cook the onions and fennel seeds until the onion has softened, about 10 minutes.
Slip the sausages from their casings into a large mixing bowl.  Add the toasted breadcrumbs, apple, hazelnuts, parsley, thyme, onion, fennel seeds and egg, season with salt and freshly ground black pepper.  Using your hands mix the ingredients until well combined.
Stuff the turkey neck end and cavity with the stuffing, secure and cook according to package instructions.
*Any excess stuffing can be shaped into balls and cooked with the turkey for the last 30 minutes of cooking.