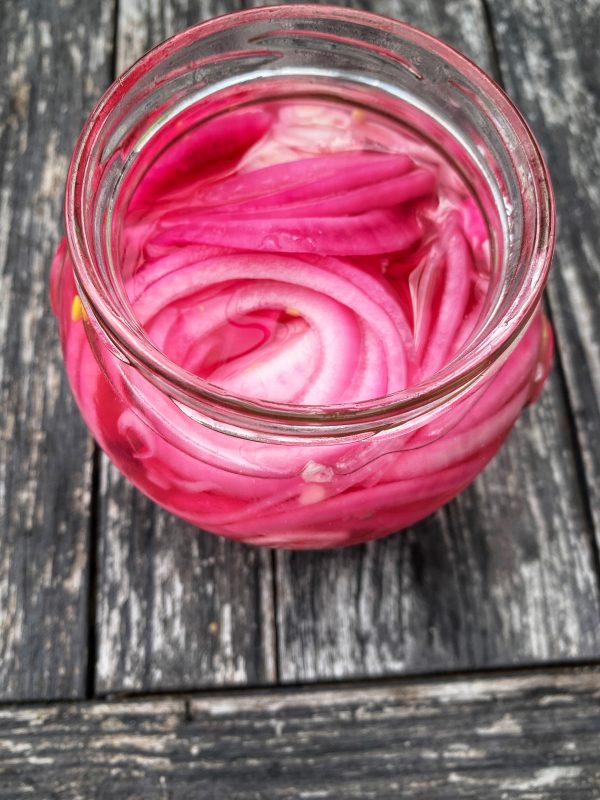 Quick pickled onions are simple to make and ready within 24 hours.  Serve them on crackers with cheese or smoked salmon, serve them on platters or stuffed into sandwiches.
They can sit in a clean jar in the fridge (covered) for up to 3 weeks.
Vary the flavour with the addition of coriander, cumin, peppercorns, juniper, fennel, caraway, celery seeds or whole star anise.
Ingredients
1

cup white vinegar

1/2

cup water

2-3

tablespoons sugar

1/2

teaspoon plain or sea salt

1-2

teaspoons seeds of choice (see above)

1

large red onion
Method
Combine the vinegar, water, sugar, seeds and salt together in a small pot. Bring to the boil, stirring to dissolve the sugar.  Remove from the heat and set aside to cool to warm.
Slice the red onion into thin rings.  Pack these into a clean sterilised jar and pour over the liquid, Cover and refrigerate for 24 hours or overnight.
Serve with cheese, smoked salmon, in salads, on platters etc…