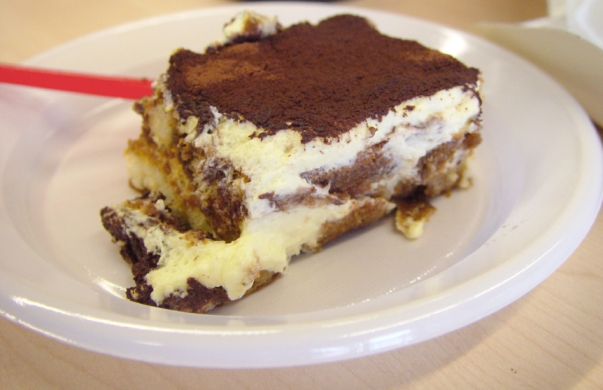 Ingredients
6 egg yolks
1/3 cup caster sugar
1/2 cup brandy
500 g mascarpone
24 sponge finger biscuits
200g dark chocolate, grated
1 1/4 cups strong black coffee (cooled)
cocoa powder for dusting
Method
Whisk the egg yolks, brandy and sugar over a saucepan of simmering water until
pale and thick (don't let the bowl touch the water), remove from the heat and continue to whisk as it cools.
Whisk the mascarpone until softened and then fold into the egg yolk mixture. Arrange
half of the sponge finger biscuits over the base of a 2 litre bowl and sprinkle
over half the coffee and half the chocolate. Spoon in half the egg yolk
and mascarpone mixture and repeat to fill the bowl. Dust the top with cocoa
and refrigerate for at least 4 hours or overnight.