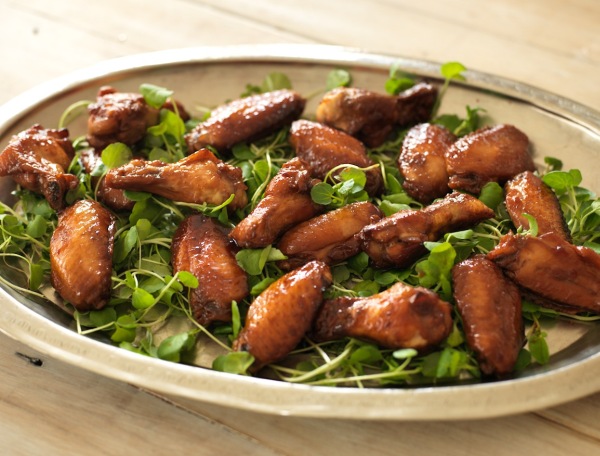 Ingredients
1/2 cup sugar

1/4 cup water

2 tablespoons fish sauce

2 tablespoons lime juice

1kg chicken nibbles

2 cloves garlic, crushed and chopped

2 teaspoons grated ginger
Method
Preheat the oven to 180 C.
Place the sugar and water in a small saucepan and stir over a gentle heat until sugar is dissolved. Bring to the boil and then stop stirring.  Boil undisturbed until the syrup starts to colour, gently swirl the pan until you get an even caramel colour.  Remove the pan from the heat and carefully pour in fish sauce and lime juice, the mixture will bubble up so take care.
Place the chicken nibbles in a baking dish and pour over the caramel along with the ginger and garlic. Bake for 45 minutes or until nibbles are golden brown and cooked through.
Serve with steamed Jasmine rice as part of a shared meal.