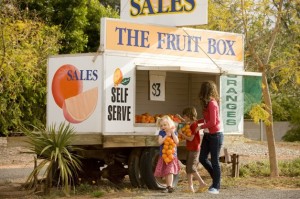 There's nothing like Australia!
This month's travel section is full of sights and tastes from destinations all around Australia, after all 'there's nothing like Australia'.
There's also some great prizes up for grabs.  Kiwis love holidaying in Australia more than any other place on the planet, so don't forget to enter into the draw for a Gourmet trip to Sydney and the Hunter Valley.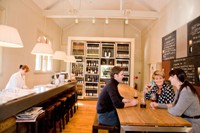 Discover the town of Orange in New South Wales
Succulent cherries, sweet honey, fine wines, olives and a wide range of exceptional farm gate produce used by local chefs – this the terroir of a very agreeable area of the New South Wales Central Tablelands – Orange.
The town of Orange is very fortunate to be under the wing of Mount Canobolas whose heady heights attract rain for lush, arable land with excellent growing conditions stone fruit including cherries, apricots, peaches and plums. Ironically, the area doesn't produce oranges as the climate isn't right for them – Major Thomas Mitchell named the city Orange after Prince William of Orange in 1846.
Canobolas comes from the local Aboriginal Wiradjuri word for 'two shoulders' and this rain-giving mountain has always been of great significance in the area. At its base, Lake Canobolas is a place for watersports and picnics utilising some of the delicious local produce.
More than 50 wineries and 23 cellar doors deliver excellent cool climate wines from vineyards planted at between 600 metres and 1,100 metres. Follow the Orange wine trail to cellar doors such as Printhie, Angullong, Ross Hill, La Colline, Highland Heritage Estate, Canobolas Smith, Lidster and Bloodwood.
Climbing and Rolling are two distinctive Orange wine labels to look for in wine stores all over Australia. Into beer or cider? Look for the Hopping Mad Brewery label and Small Acres Cyder.
Fresh Produce
Hazelnuts, cheese, olive oils, venison, duck, snails – the area is a wonderful food bowl with plenty of opportunities to taste and try on the food and wine trails, at the cafes and restaurants and at the Farmers Markets on the second Saturday of each month. If you can, fit in a demonstration with chefs at The Orange Regional Cooking School. Also check out Orange Food Week and Orange Wine Week.
Self-catering? Visit Manners & Borg for fresh meat and pre-prepared meals including curries and tagines made here by legendary chef Michael Manners.
Eating & Drinking
Head to Belgravia at Union Bank, a wine bar and wine store with food and wine matching done for you – think chilli salt squid and a glass of Angullong Sauvignon Blanc.
Lolli Redini is an icon for its food, wine list and colourful contemporary setting, Bistro Ceello features local dishes served in a relaxed atmosphere and new in town is Fiorini's Ristorante Italiano.
There's nothing like a long lunch at a vineyard and Racine Restaurant at La Colline Vineyard dishes up country fare using produce from within a 100 kilometre radius.  On your travels call in at Millthorpe for the hatted Tonic Restaurant, Basalt Wine Bar + Dining and La
Enter to win one of 2 Farro Fresh hampers packed with gourmet Australian products.