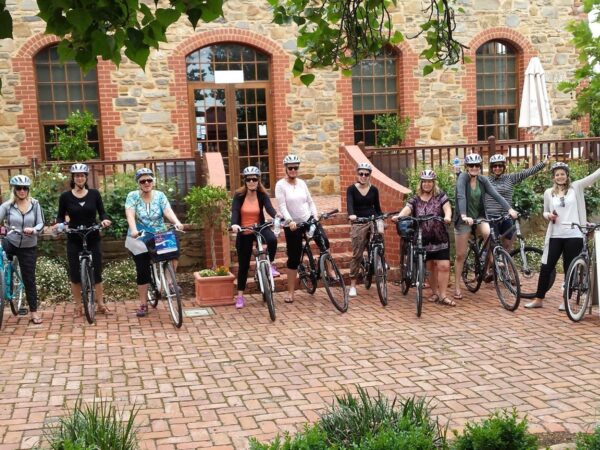 Join me on a fabulous trip to South Australia  November 15th – 20th where we will be cycling, tasting wine and eating delicious food.
South Australia is renowned for its contrasting stunning scenery, wineries, restaurants and amazing produce.
With direct flights from Auckland that have you in Adelaide in time for lunch (and a cycle), it really is so easy and accessible.
Helen will be your guide for the 5-ish days and this tour has been carefully selected to showcase some of the best aspects of the area.
Please note, prices are based on single rooms, if you are travelling with a friend then we can offer an accomodation discount.
What you trip covers
*5 breakfasts
*5 lunches
*5 dinners
*All accommodation in single ensuite rooms
*Local transport
*All bike hire – e-bikes with a mountain bike option in Adelaide (its flat) and McLaren Vale (it is mostly downhill)
*most of the wine tasting
Not covered
*flights to Adelaide
*Insurance – this is mandatory
*Drinks aside from wine tastings
Price Per Person $3895
Day 1 – Wednesday November 15. (cycle 19km or less)
For those flying in we will arrive in Adelaide at 10:45am.  From the airport we will travel into town to drop our bags, have a light lunch and then pick up bikes for a cycle exploration of Adelaide city and its parks.  The city is flat with many designated cycle trails, this is a great way to shake off a flight and also to get to see this pretty city.
Dinner – Concubine
Accommodation – Majestic Roof Garden Hotel or similar
Day 2 – Thursday November 16. (cycle distance tbc)
After breakfast we will be picked up  from our hotel and head up into MclLaren Vale in the Adelaide Hills. This is about 30km from Adelaide CBD. McLaren Vale is far removed from city life and there is a high chance of spotting some new marsupial friends.
Here we will have a gentle downhill cycle through vineyards.  Today the scenery will be glorious as we cycle through National Park areas and off the beaten track.  The cycle is mostly downhill as we will start out cycle at the highest point meaning the hills have essentially been done for you.  There is an option of e-bikes or mountain bikes.
Today's lunch is a picnic platter and we will stop to visit  at  least 2 wineries along the way.
Dinner – Fugazzi
Majestic Roof Garden Hotel or similar
Day 3 – Friday November 17 (cycle 12-15km)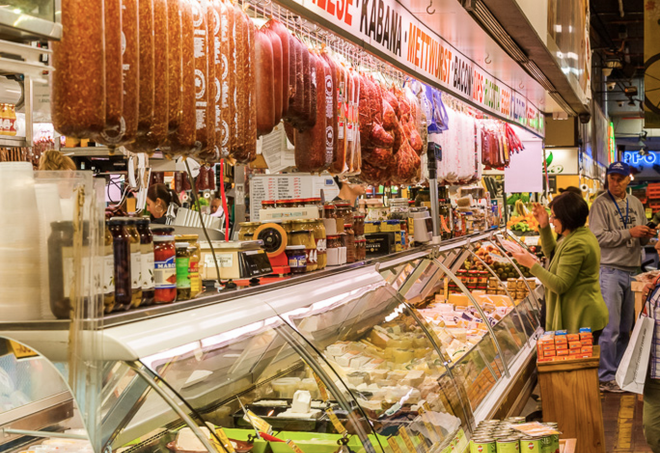 Today we meet bright and early for a morning market tour at the wonderful Adelaide Central market.  The market is the heart of Adelaide and a melting pot of cultures, be prepared for total sensorial overload. We will have our market guide to escort us around the market and will hear interesting stories and discover and sample quality artisanal products.  At the end of our tour we will head to the market café for breakfast.
After breakfast we will head 25.8km to Handorf for the 12km vineyard loop cycle. This is a non guided cycle but we are only a phone call away from an assistance if needed. Today's cycle is e-bikes and our first stop will be The Lane Vineyards.  Next is Nepenthe and finally we head to Handorf Hill Winery.  Before we head back into Adelaide we will take some time to explore the quaint German village  of Handorf.  Be prepared for chocovino experience at Hahndorf Hill wines, delicious cheese at Udder Delights, local olive oil and tubs of freshly picked strawberries.
Breakfast Central Market
Lunch tbc
Dinner Fino Vino
Majestic Roof Garden Hotel or similar

Day 4 – Saturday November 18  Cycle 40km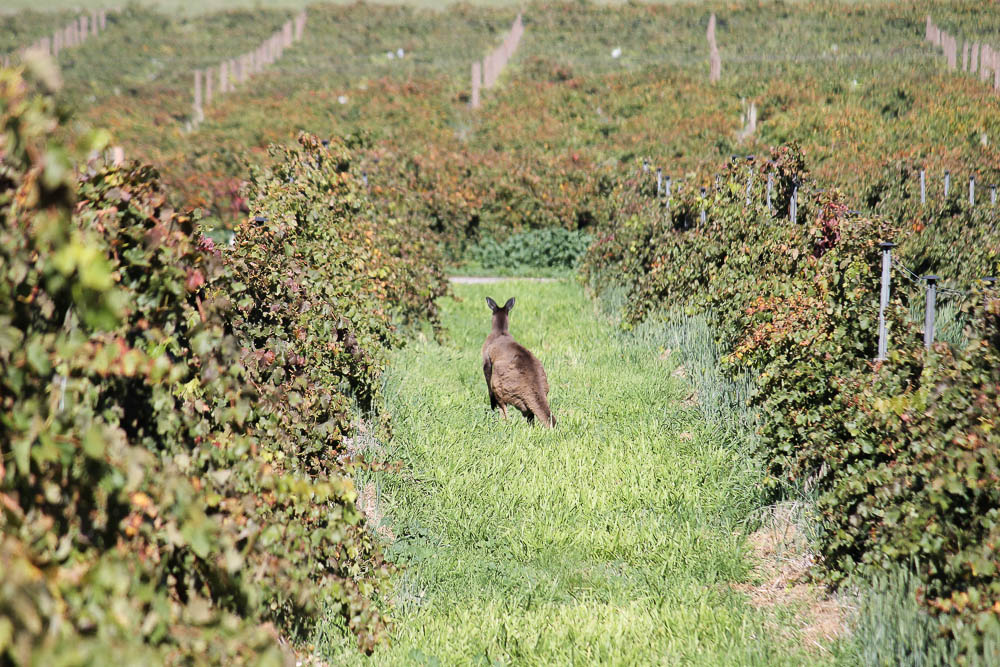 This morning we will pick up pastries and coffee and head  to the Barossa Valley (88km) bright and early and ready to cycle.
The Barossa is world famous for its wine and also locally popular for its wonderful produce.  It is the home of Australian food celebrity Maggie Beer.  We will visit her farm shop.
First stop today will be the Barossa Farmers Market in Angaston where you are sure to be surprised at the array of products available.
From here we are heading west to Seppeltsfield and then return to Nurioopta for the night.
The cycle today is a mixture of quiet roads and cycle trails.
Seppeltsfield gin distillery
Breakfast – Market pastries and coffee
Lunch –
Dinner – Harvest Kitchen
Accommodation Vine Court or Similar
Day 5 – Sunday November 19 Cycle 40km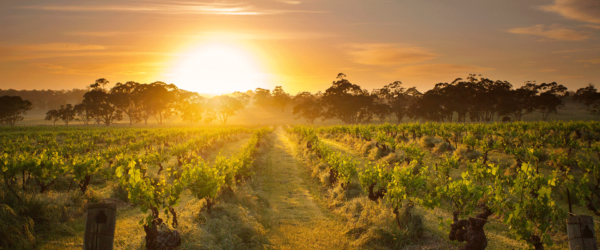 Another day in the Barossa with a new exploration today heading south to Tanunda, Krondorf and Jacobs creek.   There are lots of choices in the Barossa so we will be cycling in a completely different direction from Saturday.
At the end of today we will return our bikes to Nurioopta and then head back into Adelaide.
Breakfast –
Lunch – Harvest kitchen tbc
Dinner –
Majestic Roof Garden Hotel or similar
Day 6 – Monday November 20
The direct Flight back to NZ leaves at 11.45am so there is time for an early breakfast and then off to the airport.