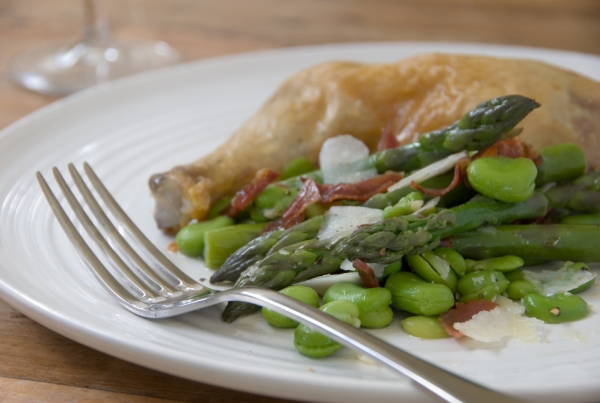 Ingredients
16 medium asparagus spears
1 cup broad beans (double podded if they are tough)
4 slices prosciutto
1/4 cup extra virgin olive oil
1/4 cup shaved parmesan
salt and freshly ground black pepper
Method
Snap the ends off the asparagus and cook in salted boiling water for 5 minutes, add the broad beans to the pan for the last 2-3 minutes.
Grill or pan fry prosciutto until crisp and break into small pieces.
Drain the vegetables and transfer to a serveing bowl. Scatter prosciutto pieces and drizzle with olive oil. Top with parmesan and sea salt and ground pepper.
Serve with grilled chicken, lamb or beef.