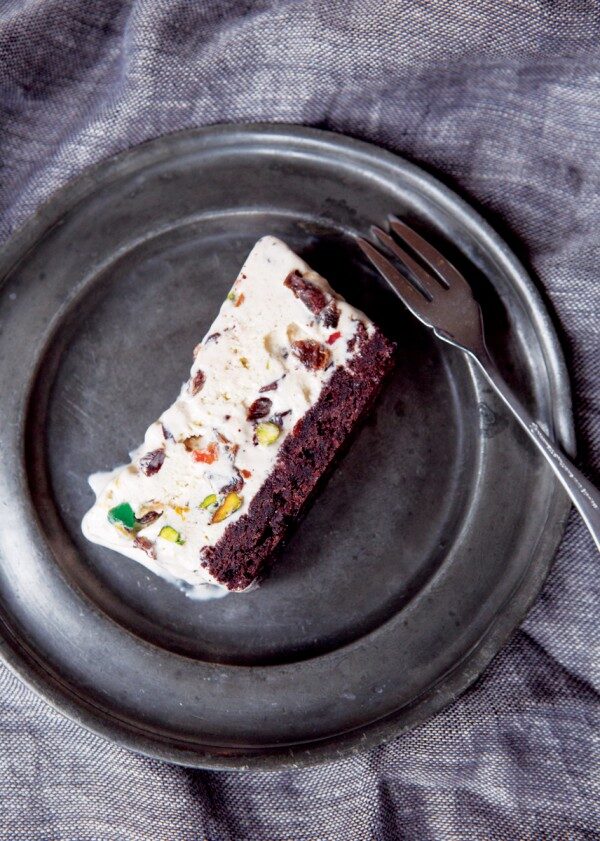 Ingredients
1/4 cup

brandy

1 1/4 cups

mixed dried fruit

1 litre

vanilla ice cream

250g

chocolate brownie

70g

pistachio nuts, lightly toasted

100g

dark chocolate, chopped
Method
Heat the brandy in a small saucepan until it reaches the boil.  Remove from the heat and add the dried fruit, set aside.
Line a loaf tin with plastic clingfilm, leaving enough to drape over the sides.
Tip the ice cream into a bowl and stir to soften. Mix in the nuts, chocolate and cooled dried fruit.
Slice the brownie to fit snugly into the base of the loaf tin.
Pour over the ice cream mixture and then fold the plastic wrap over the top.
Freeze for at least 4 hours.
Turn out and cut into slices to serve.