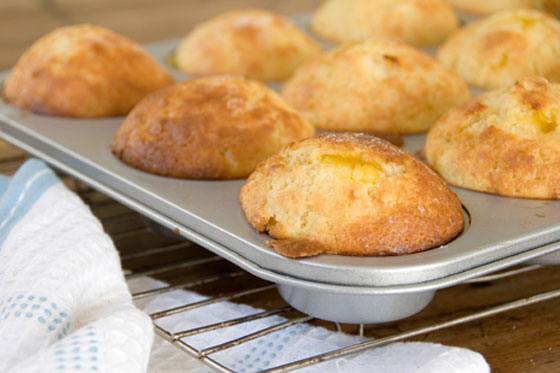 Karen
Ingredients
2 cups self raising flour
3/4 cup sugar
75 g butter
1 cup milk
1 egg
grated rind of two lemons
Topping
1/4 cup lemon juice
1/4 cup sugar


Method
Preheat oven to 200 C bake or 180 C fanbake. Mix together flour and sugar in a large
bowl. Melt butter and mix egg and lemon rind and beat well with a wooden
spoon, to combine. Add liquides to dry ingredients and combine only until
the ingredients have been lightly mixed. Spoon into lightly greased muffin
tins. Bake for around 15 mins.
When muffins are cooked, stir together the topping and drizzle over the
hot muffins. Let them cool and take them out carefully, and place on a wire
cake rack.