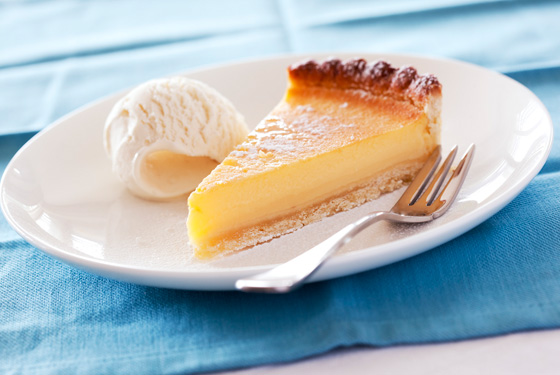 Serve with good quality ice cream. I like to use ginger or coconut flavour if I can find it
Ingredients
28 cm shortcrust pie shell, just baked

6

eggs

1 1/4 cups caster sugar

1/4 cup lime (or lemon) juice

finely grated rind of 2 limes (or lemon)

1 cup cream
Method
Preheat oven to 160 C
Whisk together eggs and sugar until well incorporated. Mix in juice and grated rind along with cream.
Pour the mixture into the pastry shell and bake for 30 minutes or until just set.
Remove from the oven and allow to cool before cutting into slices.