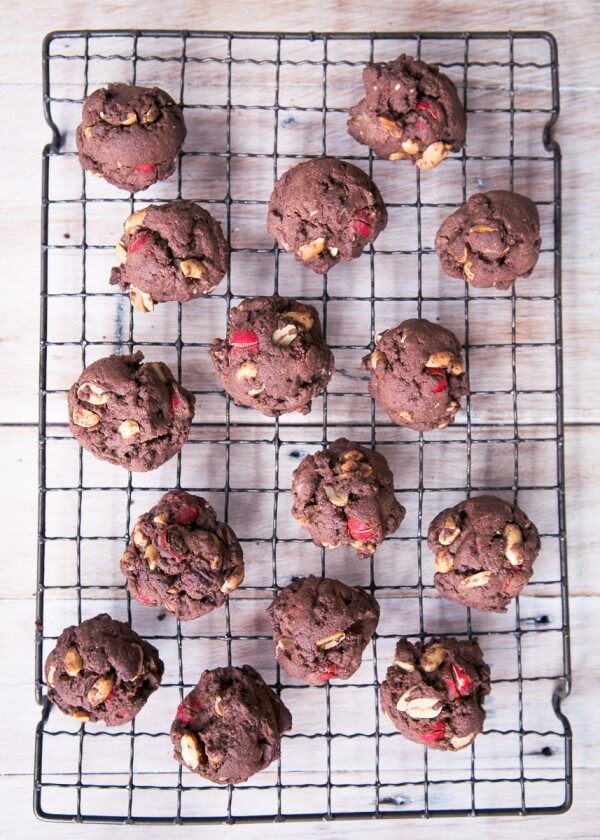 Ingredients
125g

butter

1/2 cup

sugar

1

egg

1 1/4

cups flour

1/2 teaspoon

salt

1 teaspoon

baking powder

1/4 cup

cocoa

3/4 cup

peanuts, roasted until lightly coloured

1/3 cup

jaffas
Method
Preheat the oven to 180 C.
Place the butter and sugar into a mixing bowl and beat until pale and creamy.
Add the egg and beat well.
Mix in the combined flour, salt, baking powder and cocoa.
Lastly mix in the peanuts and jaffas.
Drop spoonfuls onto a greased or lined baking tray and bake for 15 minutes until firm.
Cool on a wire rack and store in an airtight container once cold.